Weight Loss – What things you need to consider
People who have tried to reduce weight know for a fact that it is not a piece of cake. You have to go through rigorous training and diet plan in order to cut down on your weight. There are numerous weight loss programs available which also include the forskolin weight loss program. But there are numerous benefits that one can get when they go for the weight loss program. Due to reduced weight, you reduce your chances of having medical issues like heart diseases, diabetes, increase in blood pressure, and other different diseases. This is one reason why people prefer to reduce their weight so that they can adopt a healthy lifestyle and can look fit. But things are not as easy as they look and you need to consider different things before starting the weight loss program.
Calories Count
The basic rule of losing weight is quite simple: your calories intake should be less than the calories that are used by your body. In this way only you will be able to lose weight. If you are eating more calories as compared to what you are burning, then your body will store the excess calories as fat which is not a good sign for your body. So in order to reduce calories intake, you need to stop consuming food and drinks that have high calories like food that contains sugar and fat. Thus it becomes really important to have a proper check on your calories count on a daily basis. Smartwatch or fitness bands are really handy in this regard.
Change Your Eating Habits
We all have certain eating habits that we find really difficult to change. But what we don't know is that those eating habits are a major reason for our weight gain.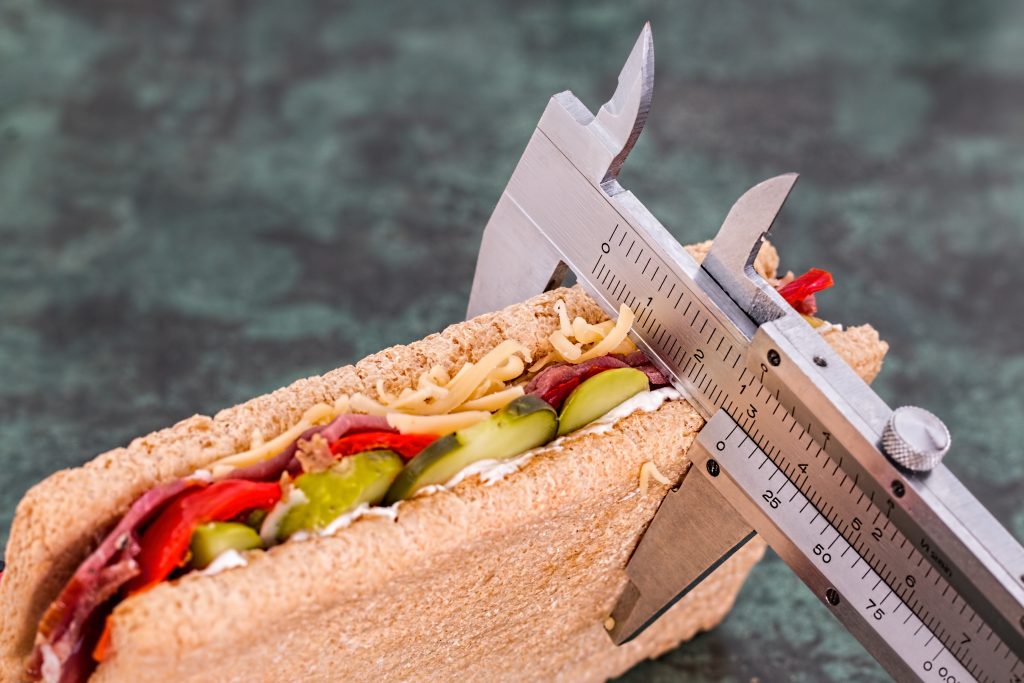 Hence if you are starting of the weight loss program than make sure that you bring certain changes to your eating habits as well. by changing the eating habits it is meant that rather than eating a lot in one go, you can have small means with a different time interval. Similarly rather than skipping meals, you can have a light meal at a time so that you don't overeat once you start having food. All these small changes in eating habits can make a significant impact on your weight loss program.
Measuring the Weight Loss
Another thing to consider for the weight loss program is that you will have to continuously measure and evaluate your performance. This will helps you in knowing that if the results are not good then maybe you need to change your program or you need to look out for some other diet plans or stuff that can work for you. Playing the waiting game can be dangerous as you may not be reducing any weight and during all that time the energy and efforts that have been put in will go in vain. Hence it is necessary to measure the performance on daily basis.
Obstacles in the Weight Loss Program
No pain, no gain. This particular phrase goes really well with the weight loss program because you have to go through a lot of pain in order to gain your goal of cutting down the weight. There are different medical obstacles that can also come your way like diabetes, heart valve disorder, carbohydrate craving syndrome, and others that can prove to be an obstacle for you and your healthy life. However, you have to fight out these obstacles in order to ensure that you are going in the right direction and you can lose weight even if you have any of these medical issues.
Not Every Thing Will Work for You
This is one of the most important things that people should understand before going to the weight loss program. Every human body has different characteristics from each other hence what diet plan and exercises can work for a certain individual may not work for you and vice-versa. The weight loss journey of every individual will be different from each other hence you need to only look after your own journey and forget the journey that your friend, relative, or any other person has lived.
AUTHOR BIO
About Gloria Stokes:
Gloria Stokes is a blogger by choice. She loves to discover the world around her. She likes to share her discoveries, experiences and express herself through her blogs.