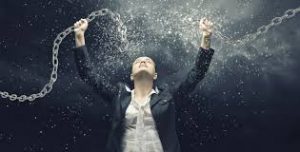 "I AM THE BLOOD OF THE DRAGON. I MUST BE STRONG. I MUST HAVE FIRE IN MY EYES WHEN I FACE THEM, NOT TEARS."

–    GEORGE R.R.MARTIN, A STORM OF SWORDS
As per the definition, successful means the accomplishments of your aim or purpose. Some see success as landing a job of their dream where some see success as finally taking a stand for themselves in front of their boss.
Being a strong woman is all about stepping up and taking control of your life and proudly accepting feminism. There is a popular meme that says "Strong is the New Sexy."
And when you talk about a strong and an independent woman above all she is self-assured. She knows her limits and is not afraid to push it if necessary. She is aware of her flaws but uses them to outsmart others. She is determined to achieve her goals and will kick butts if anyone gets in her way.
 Like the famous quote says a success woman will build a strong foundation from the bricks others have thrown at her.
Here are some tips that will help you become a strong woman
1. TAKE RISK
"GREAT THINGS NEVER CAME FROM COMFORT ZONES"
A strong woman is not afraid of danger. For her, taking risk is not a big deal, in fact, it is in her nature to take risks. And I am talking about going to the grocery store alone at night.
Whether personally, professionally or geographically a strong woman is ready to take steps that other women shy away from.
And if thinks she deserves a promotion she will ask for it without any hesitation.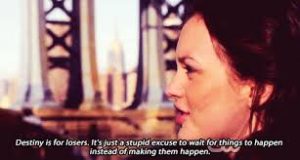 2. SAY NO
"LEARN TO SAY "NO" WITHOUT EXPLAINING YOURSELF."
Learn to say no without being apologetic. Saying no and moreover meaning it is a trait of honesty. A strong woman never says yes just to please someone. Don't bite more than you can chew.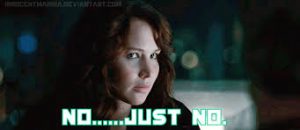 3. DRESS TO KILL
"FASHION IS THE ARMOR TO SURVIVE THE REALITY OF EVERYDAY LIFE"
A strong woman radiates confidence. Dress for the position you want not the position you have. The world may say you are addicted to shopping, turn around and say you are building your empire, and the first step is a closet full of dress.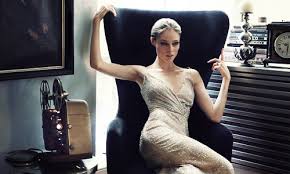 4. BE A LEADER
"DON'T FOLLOW THE CROWD, LET THE CROWD FOLLOW YOU"
You will never find a strong, successful woman following the mob. She refuses to become just another face. Stop trying to fit in, make your mark.
Don't agree with your associates if you genuinely don't support their views. Everyone is entitled to their own opinion, and so do you. Think and speak for yourself.

5. ADMIT WHEN YOU ARE WRONG
"LEARN TO ADMIT YOUR MISTAKE BEFORE SOMEONE EXAGGERATES THE STORY"
A strong, confident, content woman has no problem in admitting their flaws. Honestly, it is not hard to own up your mistake. But be strong and admit your mistakes and do it with a smile.
Acknowledge your faults, apologize or correct them and move on like the strong self you are.

6. FORGIVE
"THE WEAK CAN NEVER FORGIVE

FORGIVENESS IS THE ATTRIBUTE OF THE STRONG"
A strong woman knows that she has more to achieve through forgiveness than she does by cling on to the grudges.
The only way to free yourself from the people who undermined you or broke your heart is to forgive.
Absolution is the key to unlocking you from anger, so forgive their wrongdoing but never excuse them.

7. KNOW YOUR WORTH
"A CONFIDENT WOMAN, A WOMAN WHO TRULY KNOWS HER WORTH AND HER POWER IS A FORCE TO BE RECKONED WITH"
A strong woman knows her worth; she knows she deserves the best, and she gets it whether it's professionally or personally. If you think you deserve a promotion ask for it unapologetically. Don't settle for anything less. A strong woman does not hold her tongue, and wait for other to notice her and reward her.

8. STAND UP FOR WHAT YOU BELIEVE
"STAND UP FOR WHAT YOU BELIEVE IN; EVEN IT MEANS STANDING ALONE."
Everybody sees things differently and if someone doesn't share your views that don't mean you are wrong. A strong woman always stands up for herself. Don't let others view cloud your judgments. Keep your foot down on whatever you believe.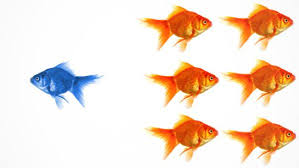 9. YOU ARE RESPONSIBLE FOR YOUR OWN EMOTIONAL WELL-BEING
"A HAPPY LIFE IS NOT ABOUT CHASING A MAN OR EVEN HAVING A MAN… BUT ABOUT BEING THE BEST WOMAN, YOU CAN BE"
A strong woman does not rely on anybody for her happiness. Moreover, she knows her worth; she doesn't care what others think about her. Be polite enough to listen to others advice but always make up your mind.
Don't put your happiness in someone else's hand. Make your own sun rays.

10. BE YOUR OWN PERSON
"WHATEVER CRUSHES INDIVIDUALITY IS DESPOTISM"
Be yourself and be proud of it.
A relationship, marriage, babies, friends family, are important but don't let them define you.
You should be defined as the person you are. A strong woman doesn't need somebody else's name tag to describe her. Make your mark. Let the world know that you are a force to be reckoned with.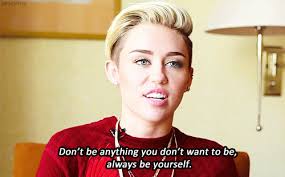 So here is the end of my list. Know that there is always a better version of you out there. So rise and search for it. Passion and drives are one of the vital traits of strong women. Be a survivor and a leader. Surround yourself with the people who push you forward. Don't let anyone walk on your grass with dirty feet.