Things only a pizza lover would understand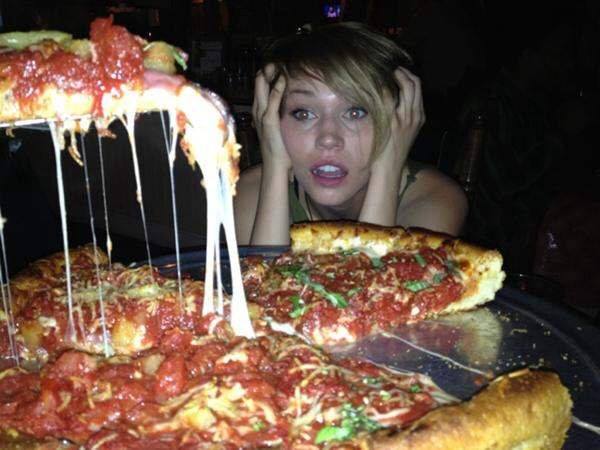 Things only a pizza lover would understand
There is no denying the fact that pizza is everything, if you don't think so, then this article is not for you, move along. The joy and happiness this delicious delicacy brings is just beyond words can explain. Instead of the prince and princess story they should make "princess and the pizza". But as everything has its good and bad side, there are some struggles associated with this awesome delicacy that only a true pizza lover would understand. Let's discuss them:
The waiting (Sigh!):
When you order a pizza, the waiting period can be very difficult. The worst is when you are hungry, and you have to wait for the pizza; it could really bring the worst in you. You walk back forth like a parent waiting for a child to be delivered. But when the gooey, doughy goodness arrives, it just melts all our frustration away, and the wait seems to be worth it.
The Sharing:
Eating a pizza is a luxury, but when you have to share it a psychological warfare.  As soon as you take the first bite of the pizza, your demeanour changes and now you are on eagle-eyed mode and already ready to attack your next slice. With the eyes on the prize, you are paying close attention to the everyone's frequency. And you just sit there hoping that they wouldn't take your chosen slice with extra topping.
The dilemma with fork and knife:
While you face this situation only in restaurants, sometimes you have to apply to face fork and knife dilemma at a family dinner table as well. The first thing that comes to your mind when you see a pizza is, just grab this awesomeness and enjoy it like it is the last slice on the earth. But imagine when you have use tortures devices like fork and knives and go through the process of slicing and then eating. It is a very long and torturous process sure fork and knives are important for many meals, but pizza? You can never enjoy pizza in small bites; they meant to be eaten with your hand.
 When the pizza drags happens:
One of the biggest struggles associated with pizza is the pizza drag. The first bite of pizza is the important one and when you go in and all the cheesy; pepperoni, bacon or whatever the topping you have chosen slides off, it always breaks my heart. After the initial delicious taste, all you are left with an empty canvas of dough and sauce. It ruins your pizza experience.
 The crust:
The crust plays a major role in making your pizza. The crust must have a combination of soft pillowy consistency without being too bready, but when it is too soggy or burnt, then it is a nightmare. All we can do is dip the crust in abundant amounts of ranch or garlic butter to make the taste the crust a little better.
Overly saucy pizza:
There is nothing worse than overly saucy pizza running down your mouth and giving you heartburn. Acidic overdrive kills the whole experience of pizza which is a big deal for us pizza lovers.
The burn:
No pizza lover has chills when they see the cheesy, doughy goodness in front of them; they just have to attack the pizza. And the effect? Burned mouth, of course, that is what happens when you put a hot pizza in your mouth.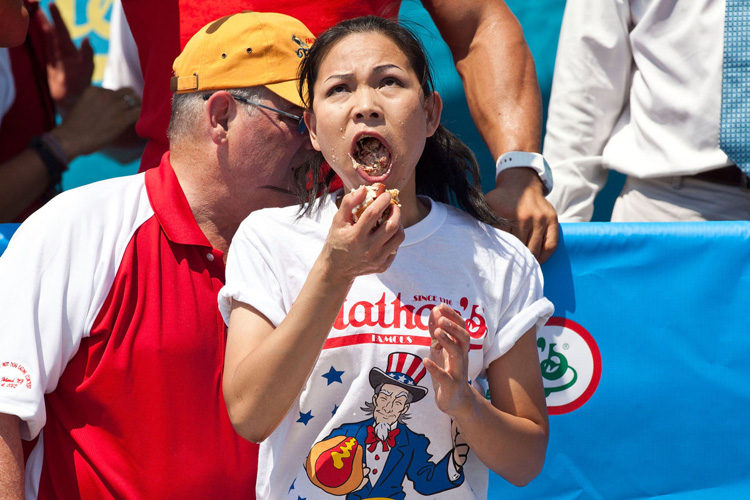 The Thirst:
After you have enjoyed the pizza and you are left with a satisfying grin, dehydration decides to visit. This is a sad after-effect of pizza where your mouth feels dry, and you want to fill your mouth with liquid. It starts off with few sips ends turns into few water bottles. It feels like you mouth is a Sahara deserts.
The cravings for leftovers:
Should I eat it or should I keep it for tomorrow?  Anyone who has a sibling knows the struggle they go through to keep their leftover pizza safe. In fact, you even put the name on it so that everyone knows it is your but is it safer after that? Not really because siblings are cruel.
When you have no pizza:
When you have munched the leftover pizza, now what? Now the unavoidable craving kicks in and the craving is so destructive that it won't let you do anything straight. In the end, you will just have to get some more pizza if you want to get on with your life.