All You Need to Know Before Stepping into Location Based App Development and Marketing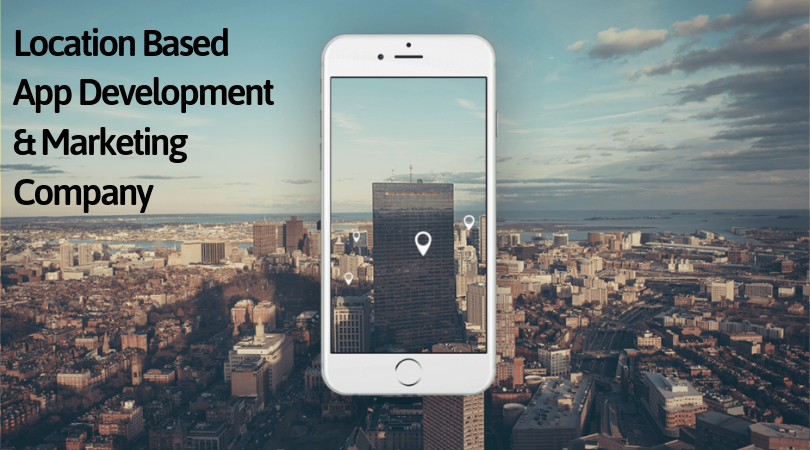 Location Based App Development Company
When was the last time you saw someone take out a physical map and find their way using it? Tough to imagine such a scenario isn't it? Let's face it, this world would be lost without the help of Google maps, or GPS based services in general. The technological world is moving at a pace much faster than one can imagine, and almost all of our daily necessities are being replaced by machines.
In the current era, these machines have taken the shape of smartphone applications, and one of the most used ones amongst these are the GPS based apps. These apps help you locate yourself, find a location on the map, and even find out different routes to get from one place to another, alongside a plethora of other features. Location-based app development has become one of the pillars of the smartphone application industry and for good reason. So, let's find out all there is to know about such app and their developers.
Benefits of a Location Based App
These are some of the benefits a location-based app can help you achieve:
Map features:

 A GPS app functions exactly like a digital map. Using it you can search for any area globally and look at it on the map. This helps you find anything such as a diner, or a gas station quickly and with ease. You can also calculate the distance between two places and locate your own device on the map.

Driving help:

Since these apps can find the distance between two places, they can also help find driving routes between them. This is one of the reasons why

GPS location-based app development

has become such a huge market. Additionally, these apps can also find public transport routes and availability, and even help you book a cab.

Location features: Not only can one pinpoint their location using such an app, but also share it within the app or via a third party app. This helps in letting someone else find you if the need be.
Live updates: These maps that are used by GPS based apps are mostly in real time, meaning that they can provide updates about traffic or any event that may be taking place in a certain area. And in doing so it can update you regarding what routes to avoid, and the places you might want to go to based on your earlier choices.
Fitness features: GPS based apps can be used by any fitness trainer or athlete to regulate their walking/running/jogging exercise schedule with the help of info such as distance covered, calorie burned, etc.
Things to keep in mind while looking for such an App Development Company
So, now that you know the various benefits a GPS based app can provide to the user, it is rather obvious that you would want to create one for your own business. Be it for the purpose of letting people find your office with ease, or maybe keeping a track on your business vehicles, having a location-based Mobile App Development Company teamwork for you will always make your situation better. So here are a few points to note before you start your search.
Streamlined UI: Whether you are developing a brand new app or providing GPS features for your existing one, it is going to include a multitude of features. Hence, the look of the app needs to be streamlined in order to ensure that the users can access all the features with ease and does not feel that the process is cumbersome.
The accuracy of GPS: So you wanted to develop your own custom tracking app, but everything is showing about 100 to 200 meters further than they should be. While this may seem okay, it is actually not. In case the app was being developed to track school buses carrying children to a different city, a highly accurate level of tracking will be required.
Need-based: The purpose of all GPS apps is not the same. For example, a food delivery app will only require location tracking features whereas a mapping app will require a lot more back-end work. So whether you employ location tracking app development

services or a map-based app development services, be sure to know what you want beforehand.

Voice features:

Apps are becoming more inclusive and helpful day by day, and GPS based apps are definitely one of the groups leading this race. Make sure that the development company you hire includes voice based map features as all the latest apps are now including such a feature.

Good support:

Along with the solid development team, you just need an app development and

app marketing company

which accelerates your growth line and installations. Because becoming a 'talk of the town' application cannot be achieved through word of mouth alone.
Conclusion
Whether you are an IT organization who wants personalized map based functions for all employees, or maybe a dental clinic who requires the clients to find them with ease, location-based app development is your best solution yet. Since these apps provide a plethora of features, chances are that you will not realize how important these features are for your business purpose until you start using them. These apps can help both time and effort, and those are without a doubt some of the most important resources any business should concentrate on saving.
Coming to the cost factor, GPS based app development may cost you more than developing any other regular app. This is because the features of such an app run in real time and thus require much more sophisticated technological resources to build one. However, once you have it in your hands, you will be surprised by the number of business/work hours you are saving with it, and hence getting back your entire capital.