FaceTime vs Skype: What's the Difference?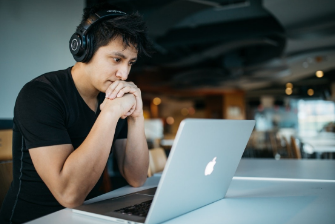 The telecommunications industry has come a long way since the invention of phone lines. Video
messaging and conferencing is the new telecom standard of the 21st-century.
Leading the pack is Skype and FaceTime. These two popular telecom applications have been battling for
 the top spot for years. While there are certainly similarities between these two telecom apps, there
are marked differences that offer different appeals to users.
Both apps are popular with customers, but which one is right for your needs? Learn more about the
differences between FaceTime vs. Skype!
                          The Story Behind Skype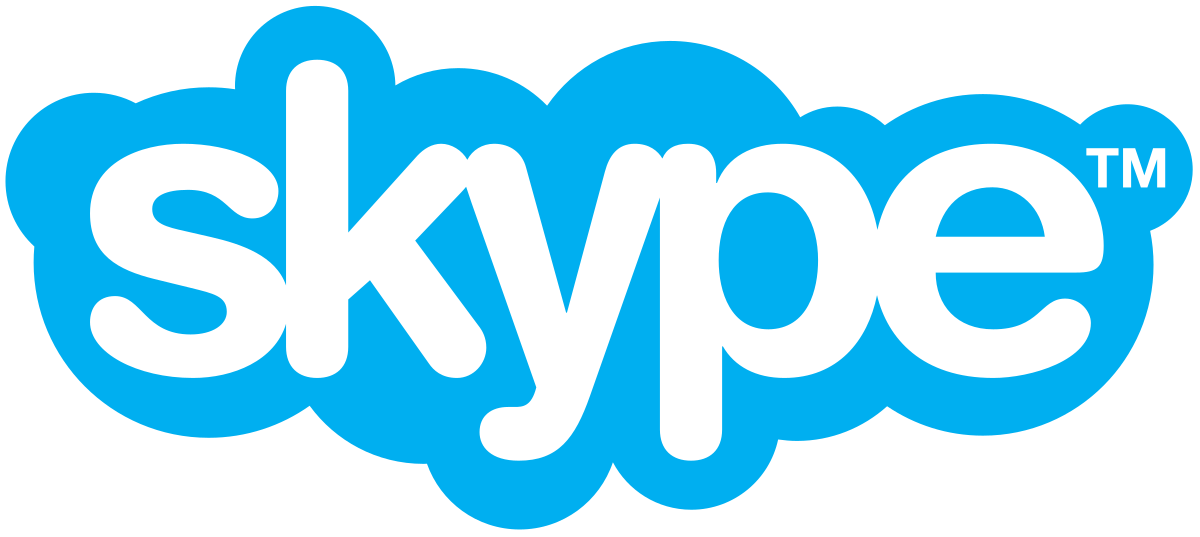 Skype has been around longer than FaceTime. Founded by Niklas Zennström and Janus Friis, The
telecom app launched in 2003.
When it was launched, Skype became the top VoIP service on the web. Skype is actually short for
Sky Peer to Peer messaging.
While the app was launched in 2003, it didn't skyrocket to popularity until 2005. The original version
was only a Beta product, while the newer release was far more user-friendly.
                          A Rocky Relationship With eBay
It was in 2005 that eBay bought Skype for a staggering $2.5 billion. Skype founders, Zennström and
Friis, tried their luck with a video service called Joost, but the app just didn't take off like Skype.
Unfortunately, eBay didn't see the gains they would have liked from their Skype acquisition. The
eCommerce giant started to distance itself from the investment. However, during this transitional time,
Skype did introduce screen sharing to VoIP, which was ahead of its time.
Despite the screen-sharing innovation, eBay was still unhappy with its investment and eventually sold
the telecom app to Microsoft in 2011 for $8.5 billion.
                         Growth Under Microsoft
Skype's growth surged after Microsoft's acquisition. Skype introduced Facebook integration, group
calls, monthly VoIP subscriptions, and unlimited international calls.
Microsoft's Skype acquisition proved to be beneficial for both companies. The IT giant adopted Skype
as its official messaging service. This decision was huge for Skype.
Skype users could now sign into their accounts with their Microsoft credentials. Users welcomed
Skype integration because it enhanced Microsoft's business product suite.
Without Microsoft's investment, Skype may not be where it is today.
                         What Is FaceTime?
Skype's biggest rival is FaceTime. FaceTime is also one of the newest VoIP services on the market.
The app initially launched in 2010, but it didn't reach popularity until 2013.
FaceTime has a unique story behind its creation. First, it's owned by Apple and was designed by
Apple engineer,
Roberto Garcia
. Garcia developed the app under the special code name, "Project
Venice."
Steve Jobs allegedly hated the first FaceTime design, so engineers went back to work to improve it.
Apple became embroiled in a lawsuit with Samsung, who alleged that Apple stole the technology from them
 to develop FaceTime. Garcia had to testify to the development process in great detail, including
that he had written over "tens of thousands of lines of code."
Apple has weathered the Samsung storm, and now, FaceTime remains one of the top competitors to
Skype.
Benefits of FaceTime and Skype
The benefits of both these telecom apps are felt by consumers and businesses at large. For
consumers, Skype and Facebook provide affordable (and even free) solutions for calling friends and
family all over the world. Business professionals, on the other hand, can hold meetings with
colleagues from anywhere.
Skype and FaceTime both answer a very real need for fast, affordable, and accessible communication solutions
. Users don't have to worry about racking up hundreds of dollars in international call fees.
Companies can finally cut back on business communication expenses.
With telecommunication apps, businesses don't have to buy multiple phone lines and extensions.
These apps make it easier to communicate between departments without scheduling an appointment.
Meetings with colleagues and unlimited phone calls with friends are just a couple of perks. Skype and
FaceTime are game-changers for online teachers, tutors, therapists, and doctors. Online
entrepreneurs use telecom apps to scale their growth.
Human resources departments are using Skype and FaceTime to conduct employee interviews. This
technology makes it easier to hire remote employees. Skype and FaceTime also bring remote teams
together, so they can collaborate better.
               How to Use FaceTime vs. Skype
FaceTime and Skype are both easy to install. However, you may run into some compatibility issues
with FaceTime because it's an Apple product. It's important to remember that FaceTime is not
available for Android.
However, you can
use a FaceTime
app on your Mac computer. This way, you can still use your
Android and enjoy Apple apps on your Mac desktop. Furthermore, you can install apps that sync your
Android with your Mac, so you can enjoy both Apple and Android applications from one singular
desktop.
Both apps are incredibly user-friendly. You'll need to know the email addresses or phone numbers of
the recipients you want to communicate with. You can also make easy contact lists.
                    Pros and Cons of FaceTime vs. Skype
While FaceTime and Skype are both top telecom apps, you may prefer the features of one over the
other. For example, some users may prefer FaceTime's interface to Skype's design.
Skype is also free to download, whereas FaceTime costs $0.99 to download. However, both apps let
you make phone calls for free.
Skype will let you call non-Skype lines at $0.2 cents per minute, but there's also a $0.5 fee to connect.
Unfortunately, you can't use FaceTime to call regular phone lines.
Skype also has a suite of extra features that you can unlock for an additional price.
                   How to Optimize Your experience
There
 are a few ways to optimize your VoIP experience if you're using FaceTime and Skype. This is
important if you're managing important meetings on telecom apps.
Use noise-canceling headphones to improve your audio experience. Hold video conferences in quiet
areas with minimal distractions. Avoid backgrounds that are too busy, like loud cafes or street traffic.
For better video quality, adjust your lighting if the room is too dark. Place a light behind your computer screen
 and use minimal lighting behind you. If you're using a laptop for FaceTime or Skype, make
sure to adjust the camera so it's at eye-level.
If there's a really important video meeting on the horizon, don't wait until the last minute to set up your
telecom app, audio, and lighting. Hold a mock meeting first with members of your team. Make sure to
test your Skype and FaceTime on different devices.
You should also use the latest versions of both apps to ensure quality. Avoid running too many
applications at once, so Skype and FaceTime perform at their best.
Discover Your Ideal Communication Solution
The FaceTime vs. Skype debate proves how essential telecom still is in 2020. Take your time to
discover the right telecom app for your needs.
Refer to this guide as you make your decision, and don't forget to stop by daily for the latest tips and
trends in tech!