Step 3 –>  Fix selection Error
It's very likely that you can make a mistake like I did. As said above you might have observed that the selection is not perfect.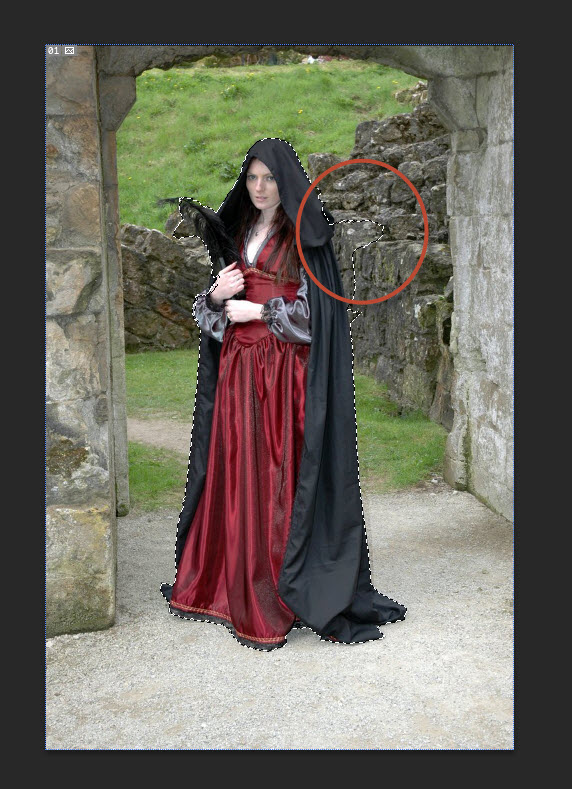 To undo the selection error, press the Alt/Opt key –> now hold down the left mouse click. Note: Observe here that the + (plus) sign within the circle now changes to – (minus) and now you can drag the brush over the undesirable selected region.