Hello guys I am Somil and today I am going to tell how to set the preference for your Photoshop as per your necessity. In this tutorial I am using PS CS6 for windows I'll be changing the setting for photography. We have already discussed about how to Increase Your Image Size without Losing its Quality Using Photoshop . Do check it out.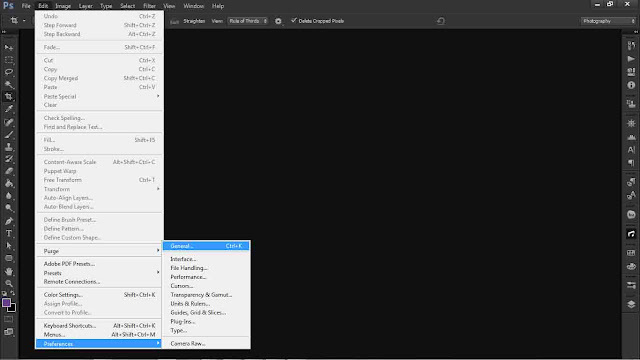 Go To Photoshop à "Edit" à"Preference" à"General"
Now you can set your preference for Photoshop as shown in Fig. 2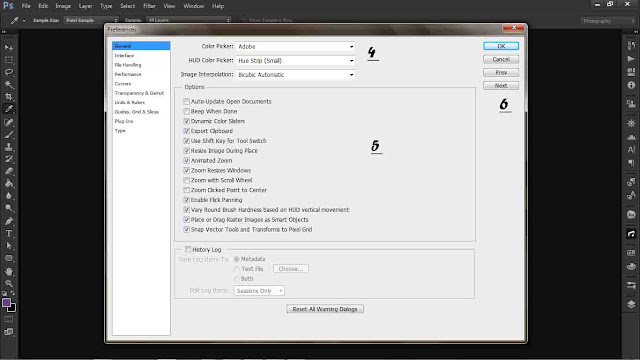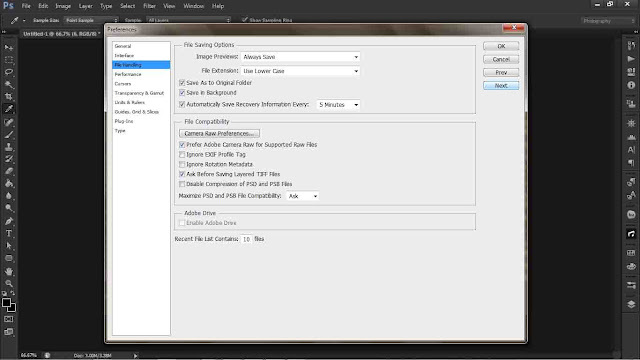 Now if you want it to change as per your requirement select "automatically save recovery information". You can select 5 minutes since it is the lowest possible you can get. Now Click "Next"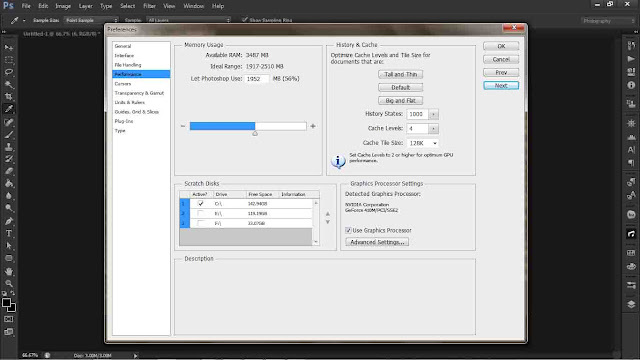 In the above figure you might have possibly seen the RAM option. The deafault for Photoshop is 50% which means that Photoshop would use 50% of your computer memory. Changing it to 100% will definitely increase your Photoshop speed but decrease the performance of other application that are presently running on your PC and vice-versa
Now close and restart your PS and you now have set your preferences for Photoshop.
Ever wondered how you could reduce the size of your PSD image. Click Here for a tutorial which could help you save a lot of space and time delivering the PSD files.
References : tricky-photoshop.com