Hello guys I am Somil and in this article i am going to discuss the way to increase the size of the image without affecting its quality using photoshop. This tutorial is simply about re-sampling in Photoshop. Following are the steps to be followed. I have also written about how you could reduce your PSD file size. Since PSD image size could be difficult to handle you should be able to reduce it. Click here to know more about 5 tips to reduce your PSD image size.
Stock: http://somadjinn.deviantart.com/art/London-Lights-317662033
Step 1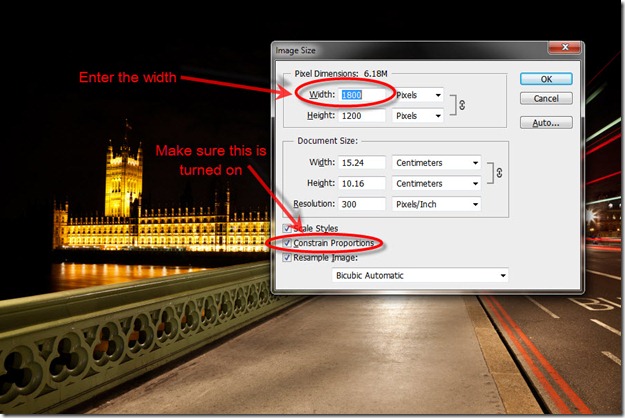 Launch Photoshop and open the image. From the "Image" tab — > Click "Image Size". Tip : Shortcut for the above is press ctrl+alt+I/cmd+opt+I.
For more article on Photoshop visit our partner Smiling Pixels