The World is full of diversity as well as variedness, and there are numerous lifestyles which do exist on our planet. There are places who follow a strictly disciplined lifestyle while there are a few who do believe in living life at comfortable ease.Also, see World's Top 10 Cheapest Travel And Beautiful Destinations. The people in latter work hard in the morning, a party even harder at night. So is there ambiance that you might be easily convinced as the people do not sleep here at all.
Today we present to you top 5 such cities who work as a night predator and make the most out of the moonlight.
1. Las Vegas, USA
Known as the party hub of the world, Las Vegas is one destination which doesn't appear to sleep at all. With its amplitude of food joints as well as rooftop restaurants, this place has something for everyone. One definitely needs to be a night owl in order to make most of his trip to this city of sin. You can party in here, try your hand at gambling and or enjoy the diverse crowd with no worries about the ticking clock.
2. Cairo, Egypt
Ranked 1st on many 24-hour active city lists, Cairo is a place whose nightlife is particularly of interest. The capital of Egypt Cairo sure has the right ingredients to make your nights fun as well as meaningful. Enjoy the delectable cuisines offered in one of the several delicious eateries, or enjoy 'sheesha' along with a couple drinks while settling yourself in a word of loud music and dance.
3. Montevideo, Uruguay
Slowly climbing this list of cities which are always awake is Montevideo a city settled on the southern coast side of Uruguay. This place has numerous large and beautiful beaches which are always filled with mad parties consisting of some booze and plenty of dance. Oh! Wait , we didn't tell you, these parties begin late after 10 p.m. Seems like fun doesn't it?
4. Mumbai, India
Yes, the incredible India has much more to it than simple historical sites and architectural wonders. Mumbai located on the western coast of the country has been nicknamed as 'the city which never sleeps'. In fact being here, you will experience the true essence during the night. The place has some lip-smacking food items for all those midnight cravings, and bars as well as clubs to satiate your desire of partying all night.
5. New York, USA
Although this city has slipped in its ranking and might have been subdued by other cities  which are awake 24X7, it still doesn't let itself fall too off the tourist list. This city still does offer you some of the hippest party locations, combined with people living an overwhelming lifestyle. You can witness some of the best late night events organised on streets combined with delicious food served with amazing drinks to savour with.
6. Buenos Aires, Argentina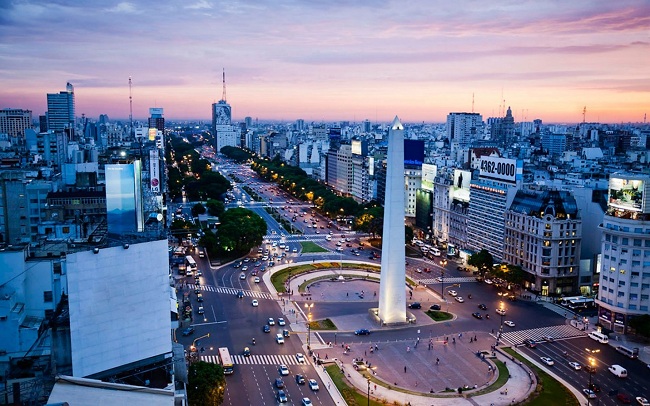 A location which definitely should be on every Bachelor's list, Buenos Aires is a city with crazy parties and crazier dudes. You will find people sleeping all day and literally dressing up and partying all night. Booze is cheap and so being the one-night stands. Party literally till your heads burst with loud music and screams from people who are crazy in every sense.
7. Marrakech, Morocco
Not known to many. However, Marrakech does have a lot to offer to people who aren't such big party freaks but are a fan of quite walking and late night walking with their partners. This place which is crowded during the midnight has numerous food joints for people to savour some delicious food combined with the pleasant weather which automatically will serve as a romantic getaway for you and your partner.
So, these were the top 7 cities who are literally awake 24X7 and have a comparatively chilled out lifestyle. Which of these places have you been to? Let us know in the comment section below.