Can't keep calm because it's about world's grand festival, Japan's wisteria festival. I'm sure that after having a glance at these pictures you can't stop yourself from sharing even if you have not visited. Just think without visiting it's taking your heart away if you will visit what will happen.  Wisteria is a beautiful plant which grows in every corner on the land of Japan. The beauty of these flowers has fascinated the Japanese people for a long time and its captivating other countries people as well. Many Japanese writers in their poems, writing have touched the beauty of wisteria which only enhances their beauty.  Their words portray an excellent and catchy sight of wisteria festival.
In 1977 Kawachi Fujien a private wisteria garden was established which is open to the public during wisteria season when the leaves of this flower change into various fantastic colors such as yellow, purple, pink, white. The best time to visit this garden is in the starting of May month. There are around 150 trees, and among them, 22 types are of wisteria in different colors which grow in a 10,000 square meter area. Wisteria has become a festival and tourist attraction after it was introduced on a website in 2012. Several people shared their experience of wisteria festival, and they felt that they are short of words to share their experience. They felt it is the best place to get rid of all your tensions and lost yourself in the beauty of wisteria festival.
The Japan's Wisteria Festival begins in the month of April this year. During this period Japan's Ashikaga flower park celebrates the beauty of wisteria plant with tourists and locals. Many people specially visit Japan during this period to enjoy and relax. This park has 350 wisteria plants which are 80 meters long, all the trees are planted creatively and are in full bloom during the festive season. This festival and place are considered as the world's best place.  Here I will share a list of excellent pictures of this festival which will make you fall in love with this location. Check out my list:
1. The purple paradise look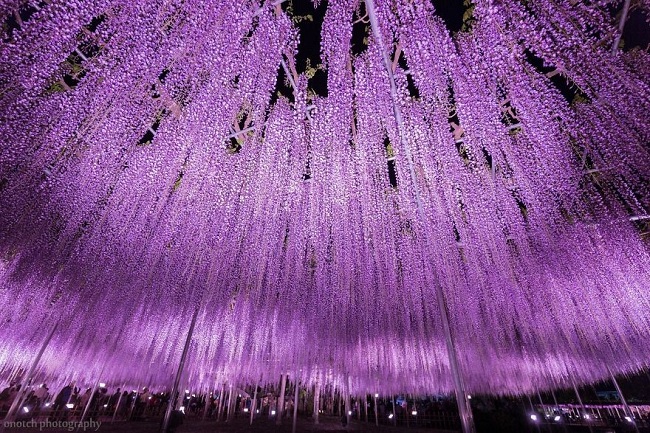 Isn't it gives a haven look?  Imagine yourself lying down under these beautiful trees, and you are completely free from all worries. How wonderful the world would be to live when every bleak and corner of this world would be covered with these beautiful flowers.
2. The combo of beautiful colors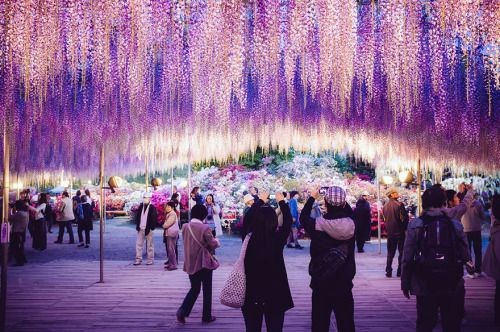 I'm 100 % sure that before this picture you have never seen such a beautiful combination of colors. The combo of purple, white and the little shades of golden and brown catches the sight of the on lookers. Once you are in this place, you will not want to go home back.
3. Pure white beauty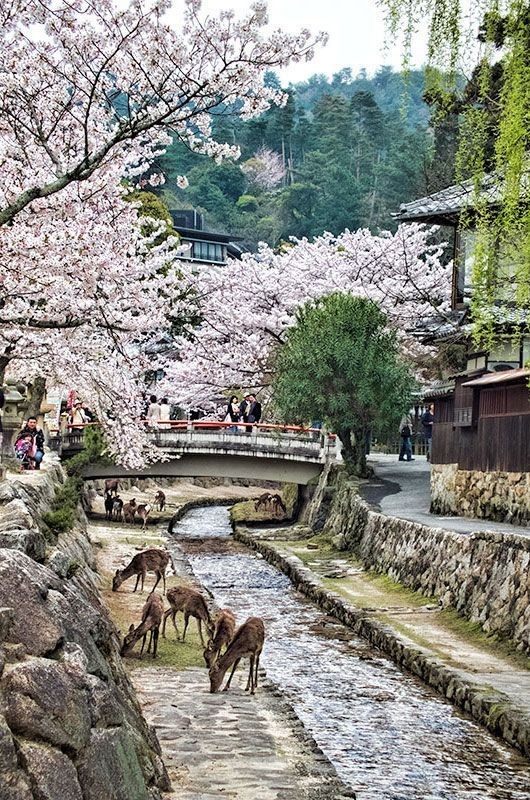 White is always considered as the symbol of peace, and this white wisteria flower attracts and is enhancing the beauty of the place with a touch of greenery.  If you want to relax or want to spend some time in solitude, then this place is best and nature will become your best companion.
4. Nature's beauty can bring you close to your partner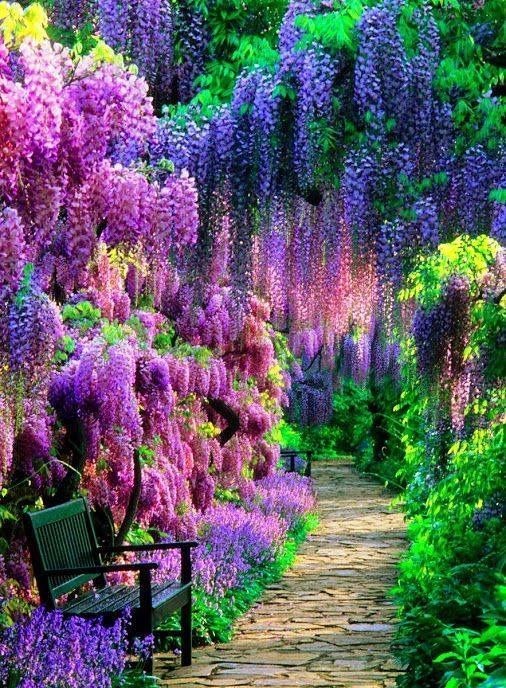 Dear man if your woman is angry with you I have an idea!  Meet her in this beautiful place within seconds your problems will be solved and you will be happy again.
5. Dream wedding entrance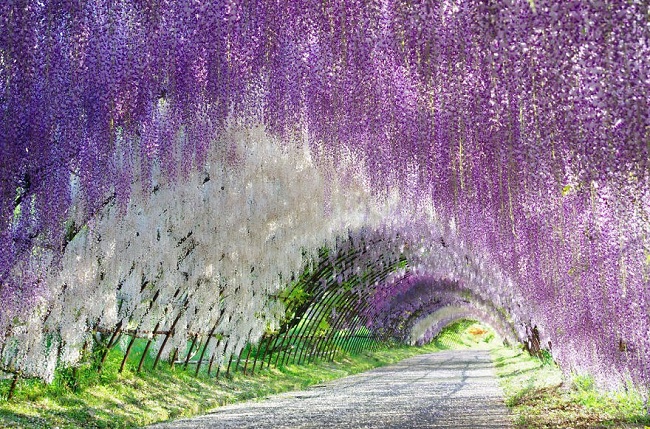 Every girl has an idea for her marriage, and this picture will take her more to the fantasy world. it's not less than a dream wedding entrance.
6. Dream date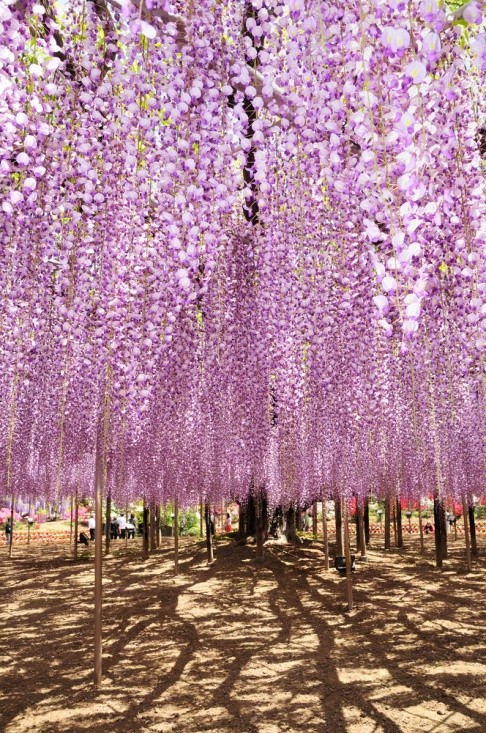 Every couple's dream date venue.  It's not a bad idea to date someone in the beauty of nature.
7. Lovers point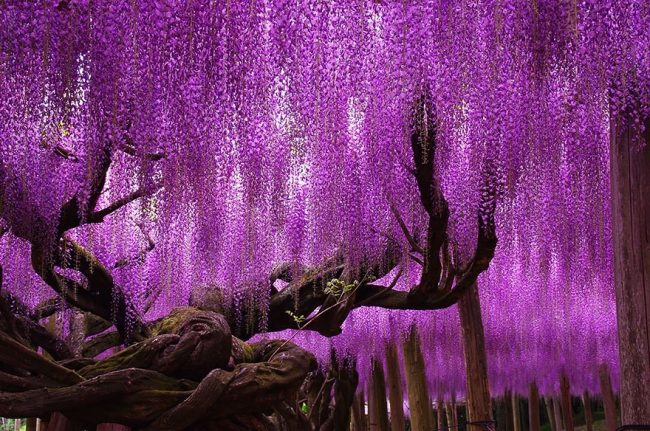 This beautiful forest look is the best place for lovers to romance and create long lasting memories.