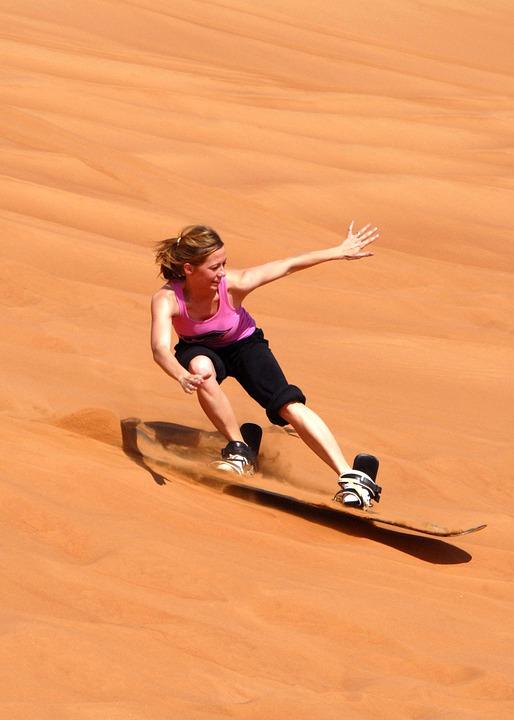 Dubai is a city full of surprises. While the entire United Arab Emirates (UAE) has changed drastically since 1966, Dubai has been the hub of transformations. It has become a tourist hot spot for people living in Europe and Canada who want to escape the cold and take a break from the hustle and bustle of their routine life.
One of the reasons why Dubai attracts so many tourists is because it has something for everyone. While temperatures in the city can reach a high of 47°, you can cool off at the nearest mall or restaurants which are so chilled they'd remind you of winters. The city will keep you occupied with its dessert safaris, nightlife, food, and paragliding activities, after which you can relax and unwind at lavish resorts.
But it's not all about sightseeing when it comes to a city that attracts 14.87 million tourists every year. The shopping experience in Dubai is anything beyond could ever imagine because there are endless options and variety to the things you can buy.
For your convenience, we have narrowed down the search to 7 things which you should bring back when you're heading home after vacationing in Dubai.
So, let's find out about some must-haves from your trip.
Electronic devices and gadgets
If you're planning a trip to Dubai, do it between the months when DSF (Dubai Shopping Festival) or GITEX (Gulf Information Technology Exhibition) happen. These are the two times a year when you can buy the most highly priced gadgets and electronic items in a budget.
While GITEX usually falls in mid-October, DSF is a month-long event which takes place in December and January. You can also make use of the many other promotions and discounts that are available throughout the city during DSF as most stores and malls have offers available.
Genuine leather products
If you're looking for a leather skin shopin Dubai, then rest assured that you can find many. The city is full of authentic, branded shops that will provide you with the most high-end products you'd ever see.
Though jackets and leather purses are a bit on the pricier side, the investment you make will last a lifetime. However, also remember that there are plenty of roadside shops that claim to sell genuine products but don't. So, if you don't want to get duped into buying something that is not worth it, make sure to do some research before you buy.
Shisha or Hookah pipe
Hookah is a staple in most places throughout the UAE. It is favourite past time for both the natives and non-natives in Dubai, and if you happen to pass by a Shisha lounge or bar, you'll be sure to catch a whiff of smoke that has a strawberry, apple, mint, or honey scent to it.
While Shisha isn't necessarily a healthier option as opposed to cigarette smoking, you can take one home from your trip to Dubai. The Hookah pipe can be dissembled adequately wrapped in bubble wrap and will be safe to carry in your luggage. Don't forget to bring your favourite flavour along with you too.
Dates and spices
One of the most common food items you'll find in Middle Eastern homes is dates. This healthy food packs a nutritional punch and has a strong heritage since it is a staple for Muslims all over the world.
Dubai is full of vendors that sell various types of dates likeKhidri, Ajwa, Madjool, Kholas, and a range of others so you won't run out of options any time soon. If you don't like the sweet taste of dates, you can balance the flavour by going formal (date biscuits), date chocolates, or even dates with almonds or hazelnuts inside them.
If you were on a trip to Dubai and haven't brought back any spices from the famous Spice Souk, then people may be doubtful that you made the trip at all.
This place is full of spices that aren't usually found in other supermarkets in the city and has the freshest aromas you will ever smell. Remember to take spices that you don't often find back home and take small amounts, so you don't get caught up with security at the airport.
Oudh and Attars
Middle Eastern people are big on aromas and fragrances. Enter a native's house, and you're sure to be greeted with a sweet and subtle scent of oudh, which is a part of their daily life.
Oudh, in its purest form, is an expensive oil derived fromager wood resin. Oudh is also available in the form of coal which is infused with the oil and can make an entire house fragrant within minutes. However, remember that Oudh has powerful fragrances,so you have to be a little mindful of how much you're using.
Attars are also famous throughout the region because they too have particularly strong fragrances. Attars are basically essential oils that come from plant sources and are alcohol-free. While brands such as Ajmal and others provide somefragrantAttars, you can also ask the seller to mix in a couple of different kinds to make your own unique blend.
Decoration souvenirs
You cannot leave Dubai without a couple of souvenirs and gifts for your loved ones who're waiting for you back home. Things such as a calligraphy necklace in your name, Burj Al Arab paperweight, and Arabic or Islamic paintings are a must-have if you want to take a little piece of Dubai back with you.
Still, be mindful of where you're buying these decoration items from because while they'll be available for no more than 30-50dhs from an authentic store, others may try to get you to pay a higher price since you're a foreigner and don't know the actual cost of these items.
Sweets and chocolates
Finally, our list will be incomplete without the vast range of sweets and chocolates available throughout the city. While you can purchase delicious designer gourmet chocolates from virtually any good store in Dubai, you might be interested in buying traditional sweets like Bakhlawa, Umm-Ali, Qatayef, or Basbousa, from the Dubai Duty-Free shops at the airport. But don't forget to try them first while you're enjoying sightseeing!
Conclusion
Dubai attracts so many tourists around the year because it is a city filled with heritage, luxury, and has something to offer for everyone. So, if you've been lucky enough to visit this city, don't forget to bring back these things so you can keep your memories and be reminded of the delightful time you had.