So you planned a cocktail party for your friends or are celebrating your birthday at your place. Now, in case you are planning for a smaller celebration and aren't throwing up a lavish party the chances are that most of the things you would be doing by yourself. In case you want your party to be well organized or you want people to exclaim how great your party was you ought to follow some basic hosting etiquettes. Below we have mentioned some basic 10 etiquettes which you absolutely need to follow in order to be a great and responsible host.
1. Prepare A List of Guests Well In Advance
You need to have a clear image of how many people are coming to your party and hence how much spacing would be required. Don't just leave things on approximations as this would lead to issues later. In case you get the wrong estimate then you might not have sufficient sitting places, or you might be short of food and drinks. Therefore finalize your guest list a day or two before the party.
2. Be Sure To Welcome All of Your Guests
This is something that you would be thinking is very common and what is new to it? Well, here is the twist. Upon their arrival you can ask your guest whether they want to start with the eating or they would first want to wash themselves up. This would help them get clean and get ready for the dinner, while at the same time would provide them something to do right away. This also allows them to remove any discomfort they might be feeling, and they would feel all energetic and excited.
3. Organise the environment and area carefully
Actually, you need to do this thing before the previous one. If needed then try and re-arrange certain furniture based upon the number of people coming. Make sure that the furniture is arranged in a way that each of your guests can easily connect and mingle with each other, and no one is left sitting in one corner of the room. You can also light up the party by including some extra lights in your room or adding a vase or two filled with fresh flowers.
4. Show Guests the sitting area
Giving your guests some alone time as soon as they enter into your house, would give them a moment to settle down and feel a bit comfortable. Don't just start being all over their head, just show them the way and then you can go back and welcome other guests or bring something for the existing people. Guests normally find a little alone time useful as well as comfortable.
5. After the Above Two Now Sit Down and Talk
Once you have finished the above two tasks, then it is the time to greet them and start a small conversation over a drink. Talk about their journey to your place in case they are coming from somewhere far. Ask them what has happened with them lately or what is the new thing going on in their life. This way each of your guests would feel connected and would be able to have fun.
6. Start By Serving the Drinks
Throughout your party you need to ensure that each of your guests does have drinks in their hand, if not alcohol, then any other beverage which they might love. However in case you have an alcoholic party then you need to make sure that nobody goes too overboard with the drinking as this might turn into a serious situation later. Once in a while move around the location and replenish the drinks of people if needed.
7. Always Be Alert
You might find certain people aren't able to find the washroom or a guest came especially to meet you, but you weren't free. Always have a look around the area and see if anyone is feeling alone or left out of the party. Never get too relaxed in case you have organized a party and always pay attention to the needs of your guests.
8.Start Weaving Connections
It is your party, and you might know people who are attending it, but the other guests might not be familiar with each other. Therefore you being the host are required to introduce people to each other. In parties, you would normally notice that people who happen to known each other are standing in a separate group while others can be seen sitting on a table looking all surprised. So don't let anyone feel left out and introduce them to the rest of your crew.
9. Make it a fun party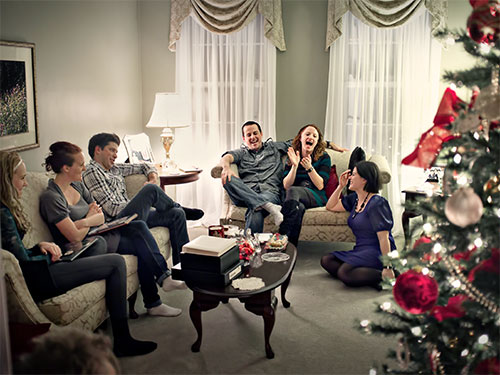 The first thing you need to ensure is dressing appropriately. Get dressed up and appear fresh as well as cheerful through the entire party. If you appear to be tired, then the rest of the party would go into the trash. You are the bond that connects each of the people present at your party, and you are the one who would decide the tone of the party. So make your guests feel contented as well as satisfied while at the same time you also enjoy the party you organized.
10. Ensure Every Guest Reaches Home Safe
In case you have been partying till late night then make sure each of your guests is able to reach home safely. It was an alcoholic party then make sure that you call a cab for any person you think won't be able to drive or reach home. Be very careful with regards to the safety of women and children.
So, above were some of the tips for being a responsible host and planning a great party.