We've all had those lazy days (or weeks) when we spend time in worn T-shirts and the comfiest of jeans. Although this outfit is the epitome of comfort, it does nothing for your sense of fashion.
If wearing such clothes makes you feel good in your skin, by all means, go for it. However, most of us feel the need to make ourselves look unique and recognizable.
The good news is that you can do that while remaining cozy. Those jeans and tee can turn into an exciting outfit. It will require some prep work, though.
You'll need to make some thoughtful choices to upgrade your look and make it 100% you.
Develop a Personal Brand
If someone would take a look at your typical outfit, would they know it's yours? Do your clothes look like you, or could it be anyone's?
Branding is a hot topic in marketing and business nowadays, but it's also super important in fashion. If you know who you are clothes-wise, it's easy to put together outfits that set you apart from other people. Channel the magnetism of your personality through your style.
If you're not sure how to go about developing your brand, begin with a list of adjectives that describe your style.
Think general – fun, exciting, polished, chic, sophisticated, timeless, and so on. If you're struggling with this, try to do the same with a style you'd like to have. You could even apply the approach to your personality.
Then, test the contents of your wardrobe against the list. Consider donating all items that don't fit and keep your adjectives in mind the next time you shop. What's the point in shopping for items that don't reflect your personality?
Have Items Tailored
If you can't afford to get rid of half of your wardrobe and buy replacements, get a good tailor. Such a professional can transform your pile of so-so clothing items to custom made-looking charms. You could even turn it into a DIY project and learn the skill yourself.
A tailor will ensure your jeans fit perfectly, that your favorite items have no rips, that your pants work with your favorite shoes, and much more.
Plus, a tailor can help you personalize your wardrobe. The thing with massive stores is that they offer beautiful pieces, but by buying it, you'll wear the same thing as 100 other people. Not with a tailor.
You could get vintage buttons to add them and make your new, conventional cardigan special. Old jeans can get floral prints, and oversized T-shirts can become sexy crop tops. With the tailoring in your tool belt, the options are endless.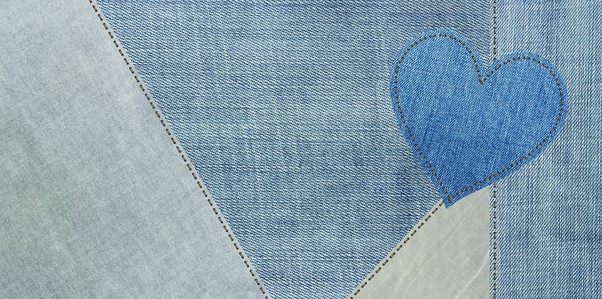 Add Fun Accessories
Looking to show off your personality but don't feel comfortable in too in-your-face pieces? Accessories are your best friend. They breathe life to your outfits while allowing you to stay in your comfort zone.
They can speak volumes about you, and they tend to be cheap, too, allowing you to stock up.
Say you're a Disney fan. You won't go around dressed like Snow White, but you can get a Disney bag to showcase your hobby. Band T-shirts for music fans and quote pins for budding writers are only some possible examples.
Remember, too, that not every accessory has to have a specific purpose. You could wear them to look more fun and stylish.
Add some fun socks to your jeans, for example. https://www.ties.com/novelty-socks show how much choice there is for every possible liking. Also, remember that quirky rings can freshen up the primmest of outfits.
Find Your Signature Colors
Signature colors are another way to make the look scream with your personality without going overboard. Many influencers and celebrities rock signature palettes, why shouldn't you do the same?
When choosing a hue for your signature, start with the ones that look the best on you. Then, select the color you like best among the palette. Take out the list of adjectives we mentioned above again and choose a tone that works with your desired effect.
Once you find your palette, try to include at least a piece in that color in your daily outfits. Get shoes, bags, scarves, and jewelry in that color and mix these pieces in with your current wardrobe.
The more often you wear them, the more successful you'll be in branding them as yours.
The Bottom Line
Finally, remember that what makes your style unique is the fact you like it. Wear what makes you feel good, and don't worry about what other people think. After all, it's called personal taste for a reason.
It's worth repeating – dress to impress, but to impress yourself. Originality is the number one style tip we can give you.