Gold is Best Bet in Commodity Trading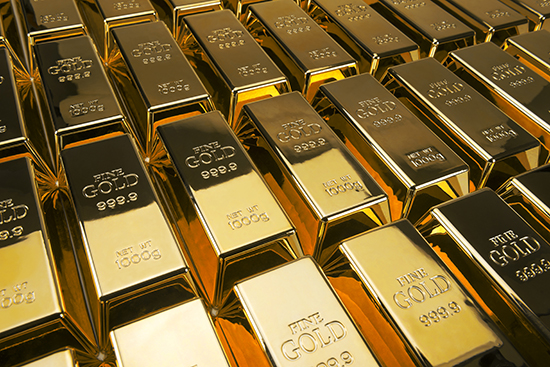 Gold is always good and fascinated to use and wear. It is a precious metal which circulates the blood by providing a good pulse with a warm vibration in the body. Now, this is all about the wearing purpose and makes it be fantastic. Here we will discuss some attribute of betting gold in, particularly festive season. Mostly, in the festive season, the rate of gold makes frequent ups and downs and so for the trading strategy in the commodity trading in India during the festive season everyone wants to enjoy the moment, and the enjoyment will be far better if there is some more money. Apart from the extra income, trading in gold is for somehow experts who can bet well and strategically plays in the market. There should be no fixed bet for this purpose, but there should be a basic and fixed strategy be taken concerning the market that may stand good for fulfilling the purpose of trading. Let we talk about the trade techniques, strategies and best techniques for Gold in the festive season.
Features of Gold Commodity trading in India:
The very features of gold trading for which trader likes this trading are:
Potentially cheaper to have price exposure to gold price as compared to other available avenues.
Quick and convenient dealing through the Demat account.
No storage and security issues for investors.
Transparent pricing.
Can be traded on a stock exchange like buying or selling a stock.
Ideal for the retail investor as minimum lot size to trade is one unit on the secondary
A quick look into Gold ETF:
It is recommended to gather knowledge on commodity trading in India and gold before trading in it. Gold ETF contains the different product of gold to trade. You can buy and sell any of them or all, that's up to you, but each item and their price curve is needed a deep study. Gold biscuit is one of the well-known to the traders. Or rather, you may have the interest to buy gold bars, gold coins and gold. Trading in gold on the MCX is not for novices, and you should know. Gold ETFs can be bought just as physical gold and they track gold prices. Here is a trending price curve of 5 years for the festive season.
The basic strategy for Gold Trading:
Trading and making a standard bet on gold depends upon the strategy taken at the time in deals in commodity trading in India. It is essential to take a good strategy and decision as it is inevitable to gain more from there.
The best technique for exchanging gold or other commodities is to do absolutely a similar way that brilliant cash exchange item. Our basic gold exchanging methodology depends on what works in the monetary markets.
Along these lines, it's a technique that discloses to you when to get into exchanges on essentially whenever outline, whether you're taking a look at the higher time, spans for long-haul speculation or when would you like to get in and out for here and now exchanges. In case you're worried about swelling or simply the general economy when all is said in done, putting resources into gold is a magnificent method to secure your riches. In any case, in case you're endeavoring to profit from the patterns in gold that requires, generally, a technique and when we exchange gold, we utilize our basic gold exchanging methodology.
This guide will incorporate each progression that you have to pursue, so you realize how to exchange gold they way enormous institutional brokers do.
Here are some important steps to make strategy and make a decision for a suitable bet for gold.
Buy Gold in the trading months when the average return is higher
Wait until Gold retrace unto 0.618 Fibonacci retraces from a previous market swing
Procure a supportive of breaking through resistance.
Place protective Stop Loss below last swing low
Take Profits before the end of February and trail your SL below each swing low
Comparison of different Gold ETF
The market comparison is necessary for healthy bidding. Different sectors provide different Gold ETF price which is as below. Comparing such, the good betting can be understood. The price list is as updated as in BSE.
| | | | | |
| --- | --- | --- | --- | --- |
| Company | Price (Rs)(BSE) | Change.%(BSE) | Price (Rs)(NSE) | Chg.% |
| Axis Gold ETF | 2,711.01 | 0.00% | 2,759.00 | 0.35% |
| Birla Gold ETF | 2,899.00 | 0.00% | 2,875.00 | 0.35% |
| Gold BeES | 2,749.30 | -0.11% | 2,751.35 | -0.06% |
| HDFC Gold ETF | 2,825.00 | -0.53% | 2,818.45 | -0.26% |
| ICICI Gold ETF | 27.88 | -0.43% | 279.15 | 0.00% |
| Kotak MF-GETF | 271.25 | 0.09% | 271.60 | 0.13% |
| Quantum Gold | 1,380.40 | 0.00% | 1,364.25 | -0.28% |
| Religare Gold | 2,905.00 | 0.00% | 2,820.00 | 1.04% |
| Reliance GOLDMF | 2,719.99 | 0.00% | 2,713.30 | 0.00% |
| SBI Gold ETF | 2,802.00 | 0.60% | 2,784.30 | -0.20% |
| UTI – Gold | 2,768.46 | 0.02% | 2,760.85 | -0.22% |
| IDBI Gold ETF | 2,859.50 | -0.24% | 2,910.00 | 0.34% |
Concluding the session, from the price chart and the trending price curve for the Gold ETF, it can be said that, gold must be purchased in this festive season to get a good return. But, first look into the market, get train yourself for a better bid which helps you to earn as it is a high-risk game. So, a small mistake may result in high losses. For more information on Gold ETF and commodity trading in India, you can contact your brokers for more information