5 Things to Look for in a Professional Removals Company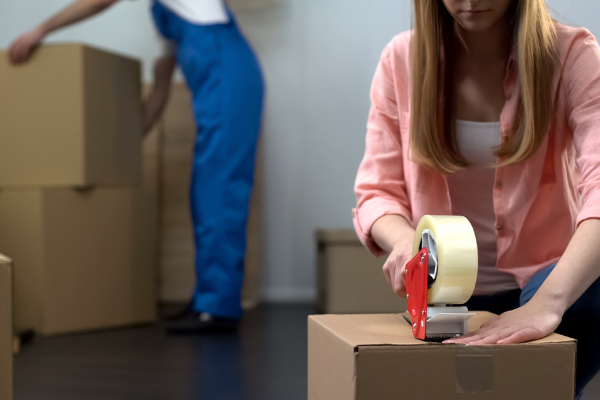 If you are thinking of moving home, you'll need to enlist the help of a professional removals company. There are plenty of factors to consider when choosing a company to help you lug all your belongings from home to home.
Here is a quick guide to some of the things you will need to look for in a professional moving company.
Positive Feedback
In the internet age, it is easier than ever to check up on how other clients have found working with a professional removals company. Check out all the online reviews associated with the prospective company. Make sure to read both the good and the bad reviews before coming to a conclusion.
Experience
Nobody wants a novice moving their precious items. It is always a good idea to hire an experienced removals company. Conduct a little bit of independent research to make sure that the company you are considering contacting has a history of completing jobs like the one you want them to do.
Insurance
Removals companies, such as https://www.shiply.com/removals, need to have specialist liability insurance. Business liability insurance is necessary if a company wants to be able to pay customers back for any materials that they break or damage during a move. Before getting in touch with removals professionals, you must check if they are fully insured. If they are not fully insured, all your furniture and household items may be your responsibility to replace if they are broken. Although removals professionals do try as hard as possible to ensure that their clients' items are safe, there are inevitably some accidents in transit. Make sure your items are covered on the removers' side.
Custom Services
Every customer has unique needs when it comes to moving items from their old home to their new one. Some objects, like pianos, require removals professionals to use special equipment and specially trained staff. If you have special requirements, make sure to get in contact with a company that offers specialist custom services.
Surveying Options
The best removals companies don't just jump head-first into a job without conducting a survey. If you have complicated removals needs, a decent removals company should offer to conduct a survey free of charge. During a house survey, a removals company representative will visit the customer's home to assess the volume of belongings to be moved and to identify any specific requirements or challenges associated with the move. The representative will walk through the home, taking note of the items that need to be moved, their size, and any special requirements, such as fragile or bulky items. They will also consider the access points to the home, such as stairs, lifts, and narrow doorways. Based on this information, the representative will provide the customer with a detailed estimate of the cost and time required for the move. The survey helps the removals company to plan the move efficiently and ensures that the customer receives an accurate quote that reflects the actual cost of the service.