How To Get Rid Of Dandruff
If you are suffering from dandruff, there could be two main reasons behind it. First, it may be because of dry scalp or second; it may be the result of a skin condition known as seborrheic dermatitis. Eczema, Malassezia, or psoriasis are other reasons behind the cause of dandruff. Over the counter, remedies may come with zinc pyrithione. While it helps in killing the bacteria and fungus, it also slows the hair growth and kills the scalp cells of your scalp.
However, we here present some healthy answers to your question- How to get rid of dandruff
1. TEA TREE OIL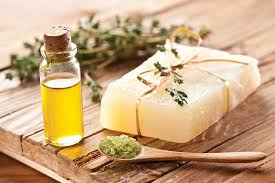 First on our list of how to get rid of dandruff is tea tree oil. According to a study, using shampoo with even just 5 percent tea tree oil can help in significantly removing dandruff. If you cannot find the shampoo with tea tree oil, then you can simply add few drops of tea tree oil to your shampoo and wash it normally.
2. ASPIRIN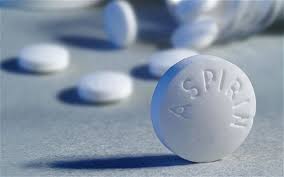 Aspirin includes the salicylic acid which is an active ingredient found in many dandruff shampoos. Simply crush two aspirins and add it on to your regular shampoo each time you wash your hair. Leave it for 1-2 minutes. Afterward, wash it off; then wash your hair again with plain shampoo.
3. BAKING SODA
This small kitchen ingredient holds the key to a dandruff free scalp. Wet your hair and then vigorously rub your hair with baking soda. Don't use any shampoo, simply rinse it off. Baking Soda fights the overactive fungus that creates dandruff. Initially, you will have to deal with a little dryness, but after a week your scalp will start releasing its natural oils.
4. MOUTH WASH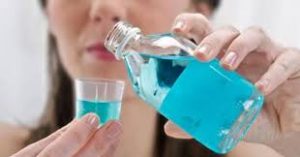 This is an interesting tip of how to get rid of dandruff remedy. If you are dealing with bad dandruff, then first wash your hair with normal shampoo, and then rinse it off with an alcohol-based mouthwash. Then condition your hair. Mouthwash has anti-fungal properties with stop the growth of dandruff causing yeast.
5. APPLE CIDER VINEGAR
Acidic properties of apple cider vinegar help in treating dandruff by changing the pH level of the scalp, making it harder for the yeast to survive. Add a cup of apple cider vinegar in a quarter cup of water. Pour it in a spray bottle and then squirt it on your scalp. Cover your head with a towel and let it rest for 15 minutes to an hour, then wash it off. Do this twice a week.
6. COCONUT OIL
Before an hour of showering, thoroughly massage your scalp with coconut oil. After an hour, wash it off with regular shampoo. You can also go for the shampoo that has coconut oil in it.
7. SALT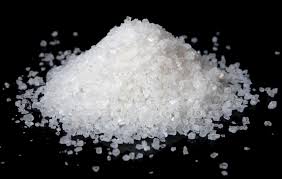 The abrasiveness of our normal salt works quite well for rubbing out dandruff flakes. Put some salt on your dry scalp that scrubs it thoroughly. After you are done, wash it off with shampoo.
8. LEMON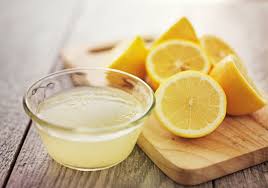 Your refrigerator has one of the best answers to the question how to get rid of dandruff. Squeeze lemon on your dry scalp and gently massage it. Then wash it off with water.
Or add one tablespoon of lemon juice into a cup of water and wash your hair with it. Repeat this until you see effective results. The acid in lemon maintains the pH level of the scalp, keeping dandruff away.
9. GARLIC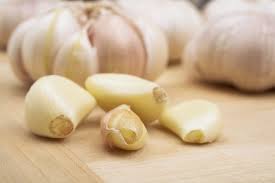 Garlic contains antimicrobial properties that are effective at fighting against dandruff. Crush a clove of garlic and rub it onto your scalp. To avoid the garlic smell, you can add honey to the crushed garlic and then rinse it off as usual.
10. OLIVE OIL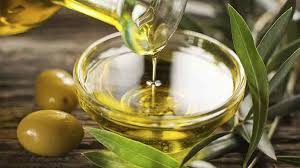 Last on our list of how to get rid of dandruff is olive oil. Massage your hair with olive oil and keep it overnight. Then in the morning use your regular shampoo to wash it off. Even better option is using the shampoo that contains olive oil.
These were few simple tips on how to get rid of dandruff. Use them as they are simple and effective