Fun things to do in Crater Lake in winter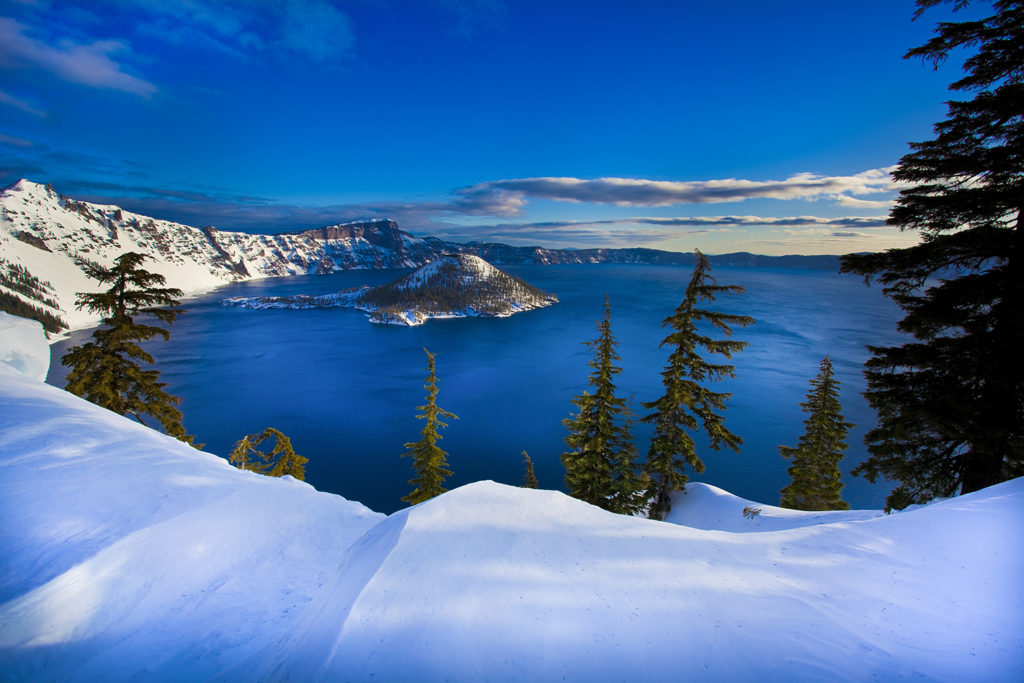 Crater Lake in Winter is a beautiful destination for people who love winter and adventures during the cold weather. There is snow all around the place, and it also gives you a lot of scenic views. It also becomes a lot quieter during the winter months as compared to summer times. Here are some fun things to do in Crater Lake in winter :
Ranger-led snowshoe walks: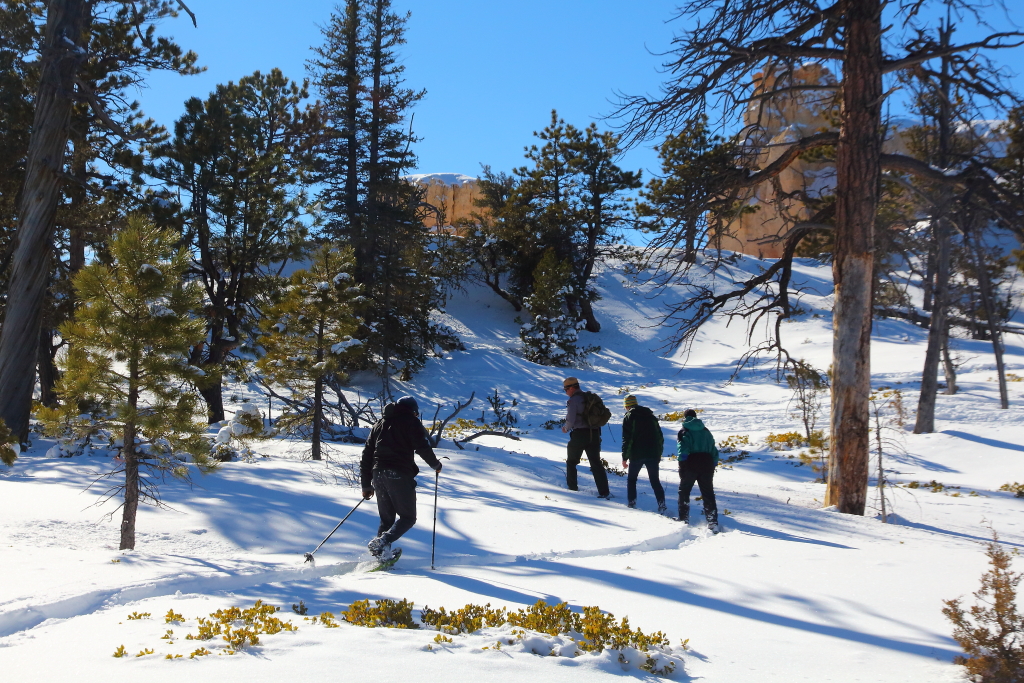 During the winter months, you can go for the snowshoe walks as the Crater Lakes get around 43 feet of snow. It is one of the best experiences that you can have on Crater Lake. It is essential for everyone who walks on the lake to have water-resistant shoes and warm clothes on them. People who are 8 years old or above are allowed to participate in the snowshoe walks. You do not need any expertise prior to this for snowshoe walks, and the snowshoes are available for free before the experience. The tour goes on for 2 hours, and you get to cover around 2 miles in total.
Sledding in

Crater Lake in winter

:
Another interesting and fun activity that you can do on Crater Lake in winter is sledding. It is super fun for children, and there are various locations where you can enjoy this activity. There is always plenty of snow around in the area, and you can select the slope which you think is suitable for you the most. Make sure to not choose the slopes which seem dangerous or have a lot of hurdles. It is the most fun experience that you can have in Crater Lake in winter.
Cross-country skiing: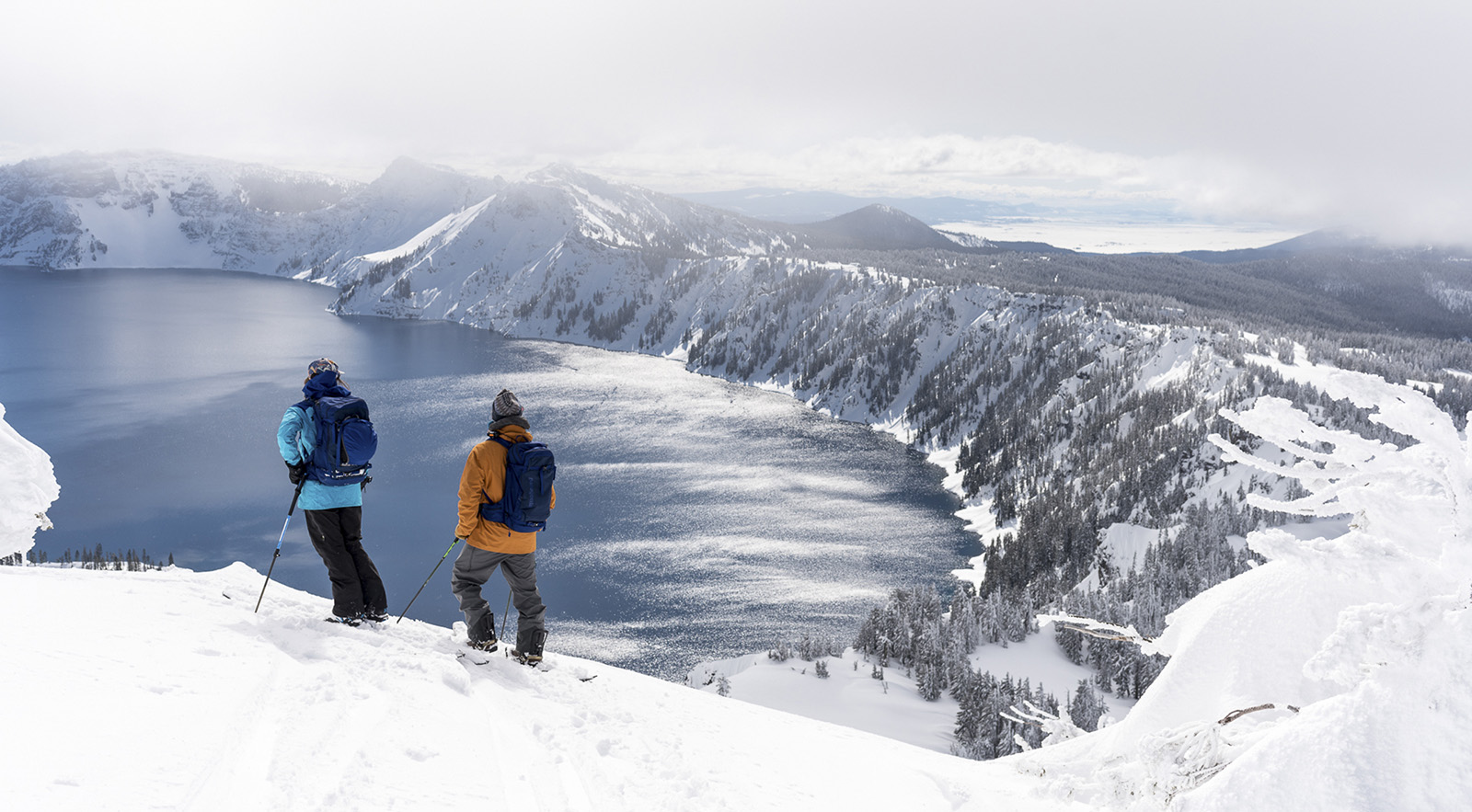 If you want to have an unforgettable and fantastic experience, then you can go cross-country skiing around Rim Drive. The route is 30 miles + long, and you can complete it within 3-5 days, depending on the weather conditions. You can choose any path you want to explore in the area. No matter where you go, you will get to see so much out there. The weather conditions are always impacted in this area, and the routes aren't groomed like others, so these are some things you need to take care of while you are going out there. Just make sure to go to the areas which are safe and secure.
Snowmobiling on Crater Lake in winter:
It snows heavily in the region and opens up the 9-mile snowmobile route for travelers every winter. You can easily rent a snowmobile for the experience and explore the place around. There are maps of trails, which will guide you through the area. You will get to see incredible routes, trees all around the place, and some fun things. They keep updating the weather conditions in order to keep the visitors in the park in a loop. There are some areas that are selected for snowmobiling, and other than that, it is not allowed.
Tubing in Crater Lake in winter:
Tubing is one of the amazing activities that you can do when you are in Crater Lake in winter. Make sure that you choose the right and safe areas for tubing, as it should be free of bumps, trees, and many more hurdles that are the same. It is also prohibited in some areas to avoid any kind of accidents. There are some events like cosmic tubing that take place for travelers who want to experience high-adrenaline emotions. Also, before visiting, check the conditions and temperature of the area you are going in. You can also find areas where they give you family tubing experiences which is super fun if you are traveling with your family.
Winter hiking:
Like every other place, there are some hiking trails in the area, which are super fun with all the snow in the area. The best trailing route that you will find around this area is the Discovery Point Trail which is 3.97 long and has an elevation of 915 feet. It is considered a fun and good hike for both professional hikers and amateur hikers. Another option for hiking is at Garfield Peak Trail, which is 3.4 miles long. You will see an amazing view from this area, and the path is also safe. The shortest trail that you will find in the area is the Sun Notch Trail which is 0.8 miles long. If you feel like starting with the easiest one, then this is the best trail for you.