Difference Between Photoshop and Lightroom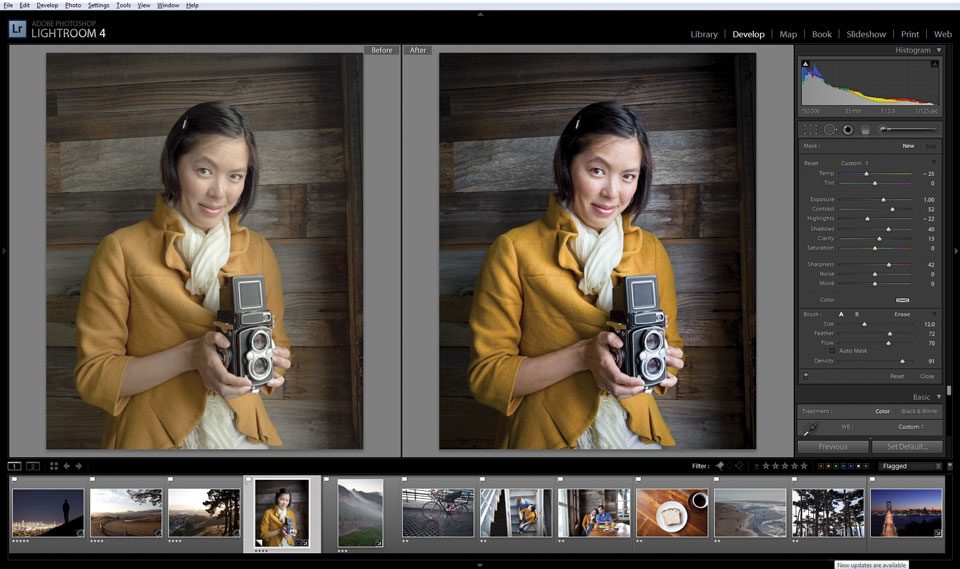 Photoshop and Lightroom are amongst the most popularly used image editing software. Both this software are made by the same company, Adobe. So, here are the differences between these two leading software.
1. Photoshop
This software became popular in the 20th Initially, it was made for editing the images only, but with time it has become one of the best software for all the photographers, animators, architects, etc.
It is basically a pixel-based image editor where one can retouch or edit our images. This is built by Adobe, which has a great potential of manipulating images. From eliminating a person from the image to softening the skin to adding the background, one can do anything using Photoshop.
As there are many tools, Photoshop will seem unpleasant for beginners, but after mastering the tools, it will be your favourite software.
Most of the movie posters, images while surfing web and lots more is mostly made with this amazing software.
As Photoshop comes with a paid subscription, so it won't be useful for people who want to edit day-to-day images only. It is a very useful software from the professional point of view.
2. Lightroom
This is another software by Adobe which is made only for the photographers. It is less expensive as compared to Photoshop.
It is a Digital Asset Management (DAM) and a photo-editing software.
This software is something that has Adobe Bridge, Adobe Camera RAW along with clean user interface and better engine.
The difference is that in Lightroom, one cannot manipulate the images like removing a person from the image or combining two images. You can use the existing tools to give a pre-defined effect to your image.
Conclusion:
So, now that we have seen the difference between the two software, here is a conclusion.
If you are into photography just as a hobby, then Lightroom is the best for you as it is less expensive and offers you everything that is needed for such kind of photography.
If you have chosen photography as your profession, then Photoshop is a boon to you. It will offer you everything to make your images look great!