Diego Maradona is being paid ridiculous money to watch the World Cup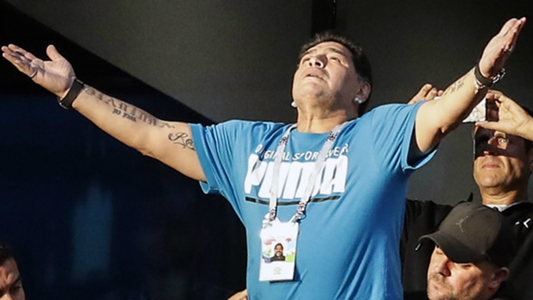 Diego Maradona has undoubtedly been one of the most successive and legendary players in football. The player has been one of the remarkable strikers of his time. Thus it has been an honor for a game like a football to have a player like Diego Maradona.
Roped as every part of FIFA president that Diego Maradona has been presented in every game of Argentina.
It has been part of a scheme which states that at least one 1 former superstar has been invited to their respective nation matches at the tournament as a brand ambassador.  This help in the mixture of attention in the tournament while introducing a healthy mix of past and present.
While other former superstars like Carlos Valderrama, Ronaldo, Carles Puyol, Iker Casillas, Xavi and Samuel Eto'o have also been present, nobody has grabbed the spotlight quite like Maradona.
Maradona taking a little nap pic.twitter.com/Et5D8Vwn0b

— Logan Rhoades (@LoganRhoades) June 26, 2018
Diego Maradona Smoking During Argentina Vs Iceland World Cup Game #DiegoMaradona #WorldCup #MaradonaSmoking #FIFA #Russia2018 pic.twitter.com/EB3X0zhgYN

— marknehpets (@mapkpets) June 17, 2018
According to the reports of Several sources. FIFA has been reported paying argentine legend a whooping sum of  £10,000 per game and has also taken all the expenditure and accommodation of the legendary player during the tournament.
Further the 57 years old has been toxified and has gained a huge attention of media and audience during the match with his Expression during Nigeria vs Argentina match.  He has also been rushed to the hospital after the game of Nigeria. Which has caused a huge drama after the match
Now, FIFA has been really unhappy with the kind of behavior that the legend has shown. Thus there has been critical observation over the role of Diego Maradona in the world cup as brand ambassador.