You don't have to be in a long-term relationship to know that men don't exactly like buying underwear. Your dad, brothers, cousins, and guy friends consider underwear shopping a chore. Some boys are a bit lazy that they do not mind wearing their knickers until there are holes, or the garters are loose. If you broach the topic of mens sexy underwear, they raise an eyebrow and think you've grown another head. 
If you're bored and tired of seeing the special man in your life wearing ratty underwear, it's time to take things into own hands. You have got to protect the family jewels, after all! Since you love him, it is perfectly understandable if you buy him a new set of undergarments. And because he loves you back, he will most likely appreciate your choice. Of course, you don't want to waste your money, so here are some nifty tricks on how to have a successful male underwear shopping expedition:
Get His Opinion 
If you have been living with him for a while, you will see with your own eyes if he prefers boxers or briefs. Ask him what cut he likes: bikini briefs, hipster, loose boxers, silk boxers, and so on. You can also make suggestions based on his activities. If you see that he is always in the gym, buying him something that can deter sweat is a good idea. Please give him a lowdown of your opinions and see what he has to say. 
Double-Check the Size
Double-check his size to make sure everything you buy fits like a glove. Apart from him, you're the expert when it comes to this department. Most of all, you value what lies beneath, so you want him to be comfy. It is not delightful to have his briefs riding up his butt, giving him a wedgie. He has to feel comfortable in his undergarments all the time. Nothing can ruin a day like wrong, crappy underwear that refuses to stay in place. 
Consider a Shocking Gift
Sometimes, you don't need a special moment to give your man a gift. While shopping for his everyday underwear, it is a brilliant idea to buy him something off the charts. How about some men's sexy underwear? You can get him a set of thongs in various colors, so you both can enjoy this underwear during your bosom moments. Consider giving him some silk boxers, too. You'll never know, and he may end up liking them.
Match the Underwear to the Season
You have to choose the proper material based on the time of the year. Light materials like cotton blends are perfect for summer. Slightly thicker briefs are better when the weather is too cold. You don't want your guy to freeze his balls off now, would you? 
Choose the Color
If your guy always wears plain white cotton briefs, then you've got your work cut out for you. But some men like to show their personality with a splash of colored undergarments. Some males who love boxers even choose different patterns. Pay close attention to what is sitting inside his closet. It is best to match your purchases with his existing collection. 
Bottom Line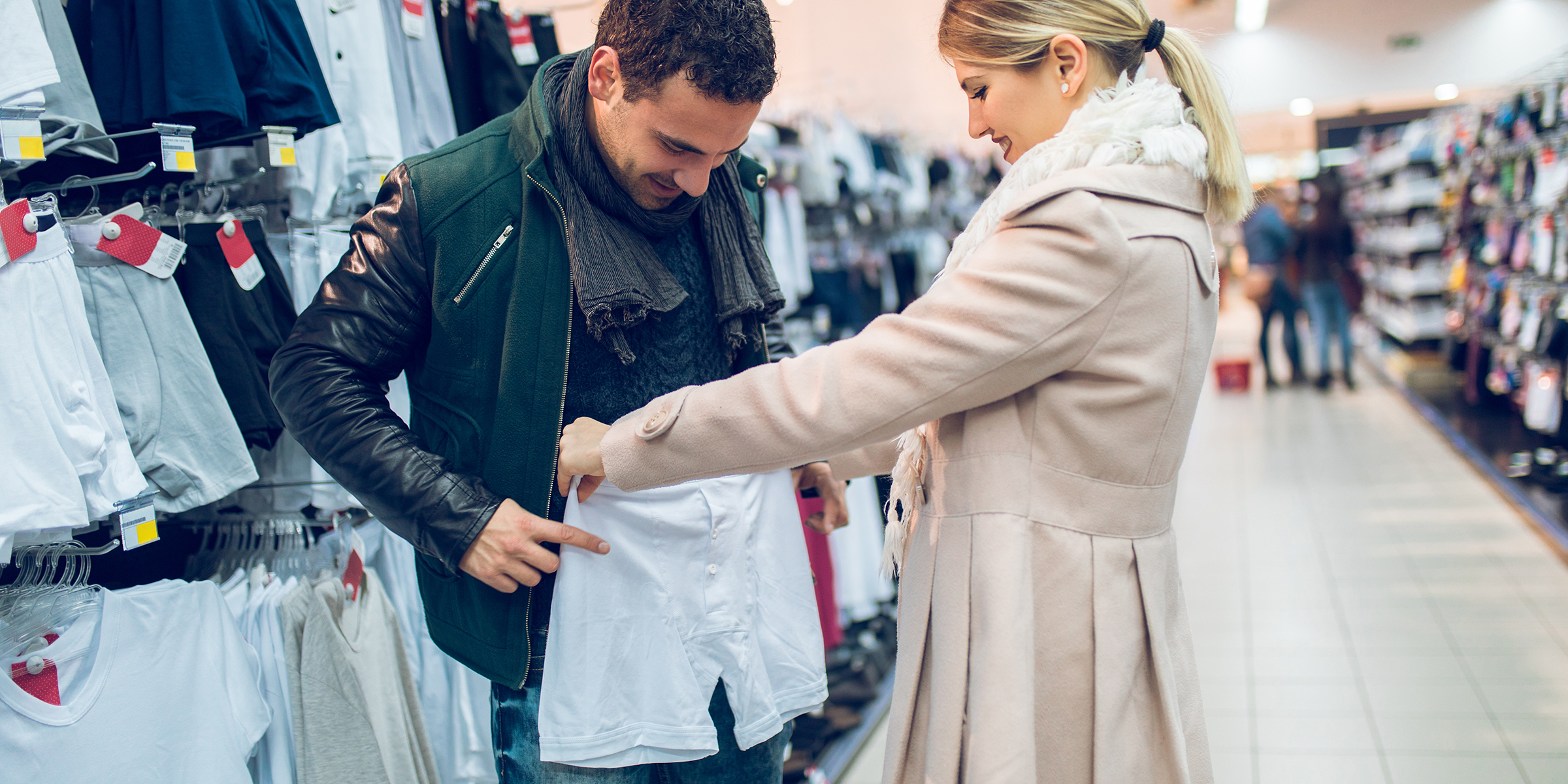 Shopping is fun, period. However, shopping for men's underwear is even more exciting because it's just something that you don't always do. Have a grand time searching for your beloved's undergarments. It is quite satisfying to replace an underwear drawer that's in a desperate need for change.