It is not always the guy who is to be blamed for the breakup; even girls are no less. Have you seen "Pyaar Ka Punchnama" series? Then you would definitely agree with what I am saying. Why do we always point towards men when it comes to raising suspicion in a relationship? Do you think it is always men who betray girls? If you think that girls are really innocent, then you are highly mistaken because girls are more venomous than men when it comes to being selfish. There are many situations when women try to seduce their boyfriends to take advantage of their wealth. If you are in a relationship with a girl who is treating you like a dirt bag, then you are a victim of a wrong relationship. Here are 10 signs to know that you are tied with a selfish girl who is using you for some motive:
 1. When you leave your job, and she leaves you
Some girls love to goof around with affluent guys so that they can fulfill all their expensive needs with the golden card. Till you have good cash in your hands and a posh car to take her out for a long drive, then she is okay with you. But the moment you say that you want to stand on your own feet and you would no longer be spending your father's earnings; then she greets you with a thumbs-down symbol. If you have a secure job, then only she will come back to you.
 2. She steals your space and wants to retain hers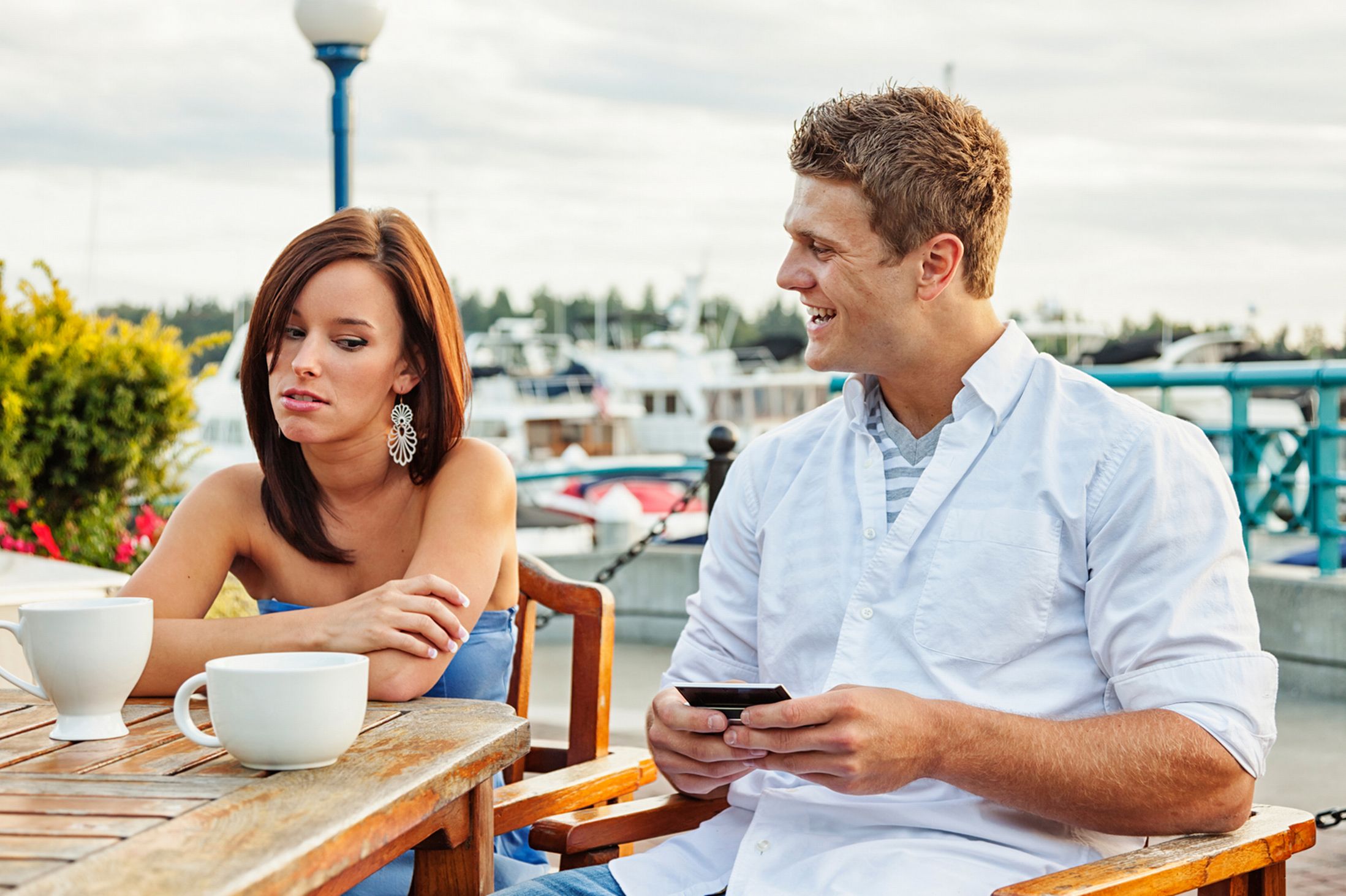 She wants you to spare time for her, but she does not have time for you in return. She thinks that she has the authority to be jealous when she sees you with some other girl while you should be fine with her roaming around with her male friends in the club. What kind of equation is that?
 3. When her status is still single
If you want to know that your girlfriend is not hiding your relationship from the world, then check her status. It is 100% guaranteed that if a girl is devoted to the relationship, she would first change her status happily, but if she does not then she is not into you.
 4. It is up to her whatever she wants
Her commands should be the final verdict. She wants you to act like a mime performer around her so that she can persuade you to do anything that she wants. She loves to twirl you around her fingers. So, you should pretend to act like a puppet and let her do her job.
 5. She sleeps with her so-called "Best friend"
If she gives shelter to her old homeless friend and discreetly begins a relationship with him, then you must beware of it. She can't bear to see you with your drinking buddies, but she expects you to be normal when you see her and her best friend coming out of the bedroom.
 6. You are not introduced as her boyfriend to everyone
If she says that she wants to keep the relation low profile, then don't believe her. You must note whether she introduces you as her friend or boyfriend. Is she embarrassed to call you her boyfriend or there is some other reason behind it?
 7. She wants you to listen and say yes to all her demands
She wants to cuddle, when she feels like. She wants you to migrate to her home city for her; then you have to do it at any cost. She wants you to become the nanny for her younger siblings while she is out, then also you can't say no. For everything, she wants to hear one word "YES", and if you fail to heed to her requests, then you suddenly become a punching bag for her.
 8. She has excuses whenever you want to spend time with her
When she asks you something, you are supposed to pour the truth out of your mouth instantly, but when she is questioned about anything, then she complains to you about being judgmental. Do you think it is fair? She crosses the line when she calls off a plan just by placing a stupid excuse in front of you. She would say she had to go for urgent work, and that is why she could not make it up. You can't just accept her trumped-up statements as her defensive trigger every time.
 9. She wants to conceal all her passwords from you
She wishes to access all your private gadgets and promises not to reveal the passwords of your social network accounts. But she prohibits you from peeping into her personal stuff giving the excuse that it is a girlie problem. So, there is definitely something fishy about her.
 10. She wants you to be her dog
When a girl dates someone with some intention in mind, then she always looks for the innocent guys who could easily be ensnared by them. So, if you think your girlfriend takes you anywhere to spend some precious time with you, then don't let your heart melt for her puppy face. Because she must be in dire need of a porter and she finds you suitable for that job. So, if your beloved mistreats you like this, then be sure that she does not want a boyfriend, but someone who carry her expensive shopping bags for her.
Love is a selfless emotion
Do you think your girlfriend fits in any of the 10 categories mentioned above? If yes, then you should just show the exit door to the girl and if no, then you are lucky to have a selfless girl in your life, or you are afraid to deny the fact that you are fooled by a girl. Decide yourself who you are? But you must know that you deserve better than that girl as you are one loyal boyfriend material that every girl looks forward to. You must stop counting the bills that your shallow girlfriend has paid via your credit card, and live a life that is standing at the threshold to embrace you. There would be so many girls dying to be with you, so you should not give footage to your self-centered girlfriend.