Top 10 Cars Desired by Women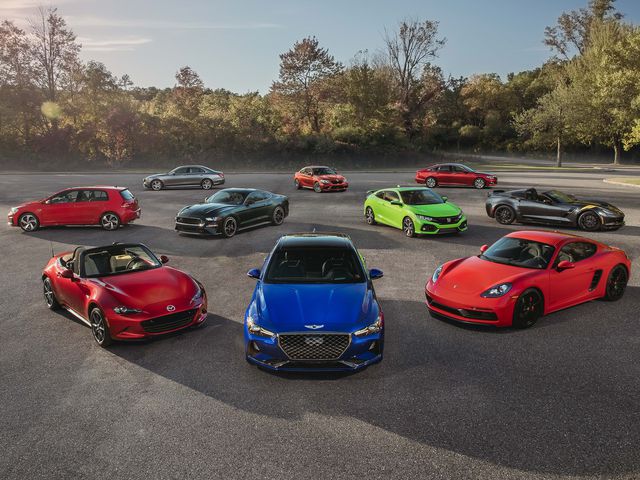 It's true! A woman's desire is led by elements beyond any man's (or any other woman's) understanding! But we are pleased to know at least one aspect of what women want, especially when it comes to her preferred set of wheels!
So, as a tribute to the fairer (and wiser) sex, on International Women's Day, here is a list of top 10 attractive cars chosen by women.
Hyundai Grand i10



Perfect to zip around in busy urban localities, the Hyundai Grand i10 is a popular choice for women everywhere. The Koreans knew what they were doing when they designed this one. They were aiming to entice women into claiming this car as their own thanks to its compact size, economical running and precise steering! Its low noise levels and safety features make it just right for the woman on-the-go.
Honda HR-V



Roomy and free! The Honda HR-V walks the line between being a tiny hatchback and a massive SUV. Best of all, it has the roominess of an SUV without the stressful handling of one. It also has a great, almost panoramic view for the driver which is a relief in itself. The HR-V looks good, is efficient, and is a great vehicle for long weekend trips.
Audi A3



This Volkswagen winner is a classy car which was launched a few years ago and is still revered by women everywhere. A highly accommodating vehicle, the Audi A3 adjusts anyway a woman desires. A complete city car, it is for the woman of today who likes to be in control as she cruises down the streets. It also has a sleek inbuilt multi-media system. The best part is that it doesn't cost an arm and a leg. Surprisingly economical, the Audi A3 occupies a deserving position on our list.

Renault Duster



The introductory version of this SUV was not exactly loved. But, they soon wised up to its shortcomings and launched a beautiful machine now adored by ladies everywhere. Its automatic version with a diesel engine and a 6-speed AMT gearbox is a nice bonus. Though the Duster may not be an ideal first car, for the slightly experienced drivers, it's a great family, an outstation-travel vehicle with all the perks of a sturdy SUV.
Mini Cooper



Of course, it's cute and you would think that's the only reason some women love the Mini Cooper. But, how fickle do you think they are? Fact is that the Mini Cooper is a whole lot of fun to drive due to easy handling, it can be customized in many ways, it doesn't need frequent servicing, and has great mileage. Also, it's cute… or did we mention that already?!
Buick Cascada



Did you want a head-turner? Here's one! This Buick with an oh-so-heavenly Convertible Cascada looks like it was made for women. This dreamy car is perfect for driving down the promenade or just meeting up with the girls. Additionally, it is a safe, spacious convertible with a 1.6-cylinder engine that works for most ladies.
Honda City
We just couldn't leave this one out as it keeps featuring on our list of favourites and with good reason too. The Honda City is one of the topmost sedans for women, having grown to gain a status symbol of sorts in some sections. The City is attractive, spacious, and easy to drive. Its superior quality engine and fittings make it a good, durable car that women still love to possess and drive. Now, that's a good sign!
Smart Fortwo Electric Drive Cabriolet



This one's a compact two-seater and is favoured by women for its environmental benefits and safety features. Its safety features on the Smart Fortwo are anything but ordinary. It has an advanced crash avoidance and protection system, fingerprint locking, eye scanning, and voice plus facial recognition sensors. What else would a woman want? We'll tell you what. Maybe an electronic system that helps keep the car steady on windy days or perhaps, enhanced night vision? Yes, it has those too. Easy to park, effortless to drive, and as safe as it gets. That's pretty ideal.
Mercedes Benz C-Class



It's a Mercedes and one of the best for daily use. The C-Class is a classic, elegant car that offers a smooth driving experience like no other. Its looks, safety, and power make it a strong favourite among women and men. We love it too and which is why we are pleased to have it on our list!
Maruti Suzuki Swift



Such a popular hatchback, the Maruti Swift has swept the market with its compact size, driving and parking experiences and cost-effective pricing. It's a perfect first car and preferred by many young women. It is a peak hour traffic car and worth all the praise it gets. The newer, better versions are available in both, petrol and diesel. That's another feather in the Maruti cap!
Every woman is no less than a goddess and deserves a vehicle of her choice, comfort and that matches her personality. However, no matter which car you choose, having a comprehensive car insurance policy is a must so as to protect and safeguard yourself from the potential risk of accidents.