Best places to buy gifts for stoners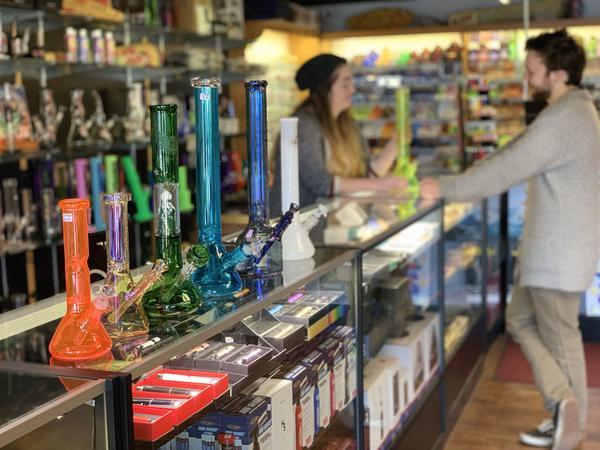 Buying gifts for stoners can be a tricky affair, especially if you are not a stoner yourself. It can be very hard to know where to go to get that special something that is going to appeal to the stoner in your life. But, as we all know, when it comes to gifting, it is the thought that counts. And putting in thought requires finding something that is going to appeal to the recipient, that they will understand and which they will appreciate. So, if the stoner way of life is not your way of life and you have no idea where to start, here are a few ideas that might set you on the path to gifting success.
Play to the obvious
Start by making a visit to the bong shop or even to a tobacconist. In short, a place that sells paraphernalia and items that enhance the smoking experience. We won't tell you what specifically you should get, because the options are many and varied, the key here is to find the right shop and to be guided by your instinct (and budget) from there. It could also be an eye-opening experience for you.
Start watching
Do a little bit of research online to see what movies stoner like. The reality is that there is a whole subculture of stoner movies. Cheech and Chong were almost the founders of the genre back in the 1980s, but there have been many classics since. 'Harold and Kumar', 'Dazed and Confused' or 'The Big Lebowski' all fall into the genre. So too does South Park. There are a lot of options – to find an actual DVD copy of one for your stoner watch on his laptop and you will be a hero for a long time.
Munch time
Everybody knows that when you smoke weed that you get the munchies. Many are the stoner who has had to make a late-night trip to the 24-hour convenience store to grab some biscuits or chips to sate the sudden onset of hunger. Recognize that and look to put together an emergency supplies pack for your person. The actual items that go into the pack will be easy to find. It won't cost too much either. But in terms of thought and effort, you are winning in style – and that is what counts when you are purchasing gifts.
Quality time
Getting stoned might not be your idea of fun or a good time. But it might mean a whole lot if you agree to get high with your birthday buddy. Go and meet him in his happy place and try out his thing. It might mean a degree of compromise – perhaps you would rather have green muffins and not a joint but talk it through and offer it up as a gift for your friend. Remember, it is the thought that counts, and it must be said, that putting yourself out there and doing something that you are not completely comfortable with, constitutes thought and selflessness. Try it.