Similar to South Indian scenery South Indian food is also amazing. Their dishes are all made with rice, curry, and sambhar. Chutney is their regular partners. The traditional way of eating South Indian food is when it is served on the banana leaf. Banana leaves are huge in size, so it is convenient to eat the meal over it. People in old days used to eat their meals in banana leaves and then after finishing their lunch/dinner they used to clean their fingers with this leaf. South Indian meal consists of different kinds of chutneys and curries. They all taste deliciously yummy. These dishes come in large quantities and are lip-smacking dishes. Here are some famous and delicious dishes from south India. They are all mouth-watering.
1. Idli
Idlis are fluffy and are known as rice cakes. Idli is very healthy for breakfast and snacks. Idli is fermented before steam cooking which makes it easy to metabolize in the body and makes it a nutritious choice of breakfast. It has a very quick fix recipe. It tastes even more amazing with hot S?mbhar and coconut or tomato chutney. There are different types of idlis which can be made with simple ingredients. Idli is a very famous South Indian food.
2. Dosa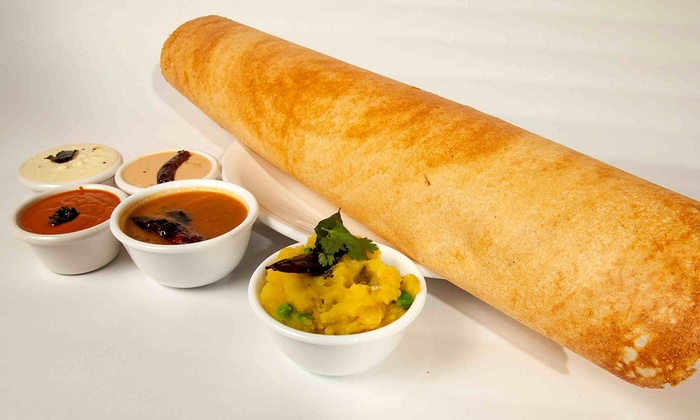 After Idli comes the another famous and delicious South Indian food. The thin crispy dosa is served with potatoes stuffed in it, and it tastes delicious with chutney and sambhar. It is ranked amongst 39th world's most delicious food according to the list made by CNN. It is the gift of Udupi hotels to the world. It is popular all over the Indian continent. It is made from a fermented batter. Dosa's are as thin as paper.
3. Upma
A steaming and hot upma is the best way to start a day. It is very healthy and mostly is served during breakfast and even as snacks. It is cooked with semolina and aromatic seasoning. Upma can be prepared in different ways according to anybody's choice. You can add carrots, beans, peas and much more to make it nutritious and healthy. The various varieties of upma include bread upma, idli upma, wheat upma and aval upma.
4. Hyderabadi Biryani
Hyderabadi Biryani is a perfect blend of Mughlai and Andhra Pradesh cuisine. It was firstly made in the kitchens of nawabs. It is prepared with silky rice, aromatic and chicken meat. It is a famous South Indian food from Muslim weddings and special occasions. There are two famous Hyderabadi Biryani one is Kachchi Gosht ki Biryani, and the other one is
Pakki Biryani. This dish is served with salad, dahi, chutney, curry. This is considered as the best pot of meal in India.
5. Rasam or Saaru
Rasam is a constant part of South Indian meals. It is a sour soup prepared with tamarind pulp as its main ingredients which are then mixed with various spices. Finally to be tempered with mustard and curry leaves. It can be consumed as rice or as soup separately. It is known as an amazing digestive aid. It is the most fluid of all the gravies prepared in India. Rasam is a very well-known dish made in every south Indian house. South Indian food is incomplete without rasam. Rasam is a must part of the meal. It is good for digestion and health both.
6. Malabar fish curry
Fish is a staple food for people in Karnataka due to its vast shoreline and thus makes it a popular South Indian food. Malabar fish curry has its roots in China. It is gravy which goes well with rice and bread. There are many variations to this curry, but the essential ingredients are red chili, coconut, and fish which are constant with all the varieties. The dish is loved by many fancy people outside India. This dish is produced in large quantities, processed and packed in cans and sold in India and abroad.
7. Medu Vada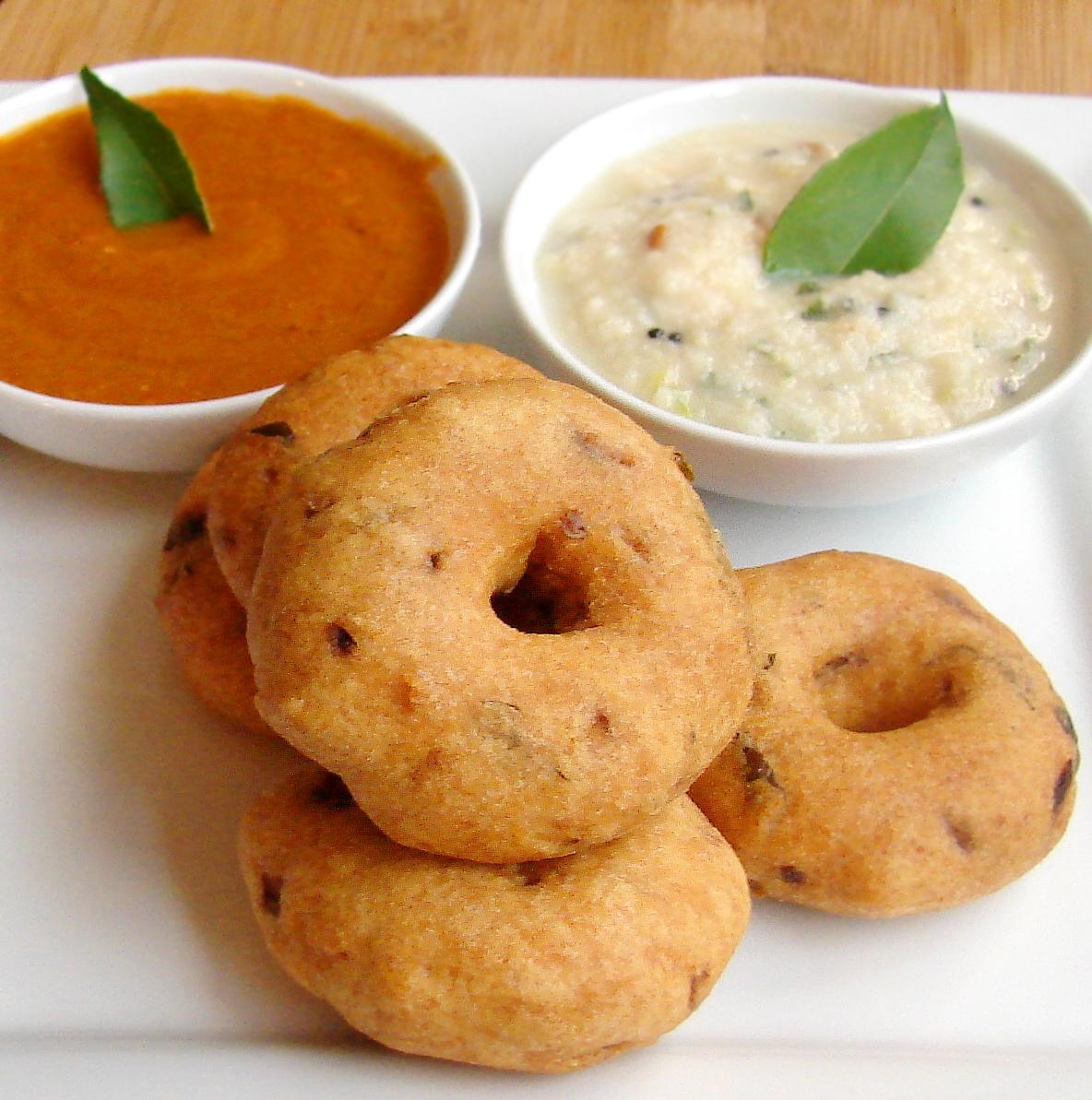 It is a vada with a hole in the center. It is not served as an everyday cuisine in South India but also on the days of festivals and other special occasions. It is crispy on the top but soft from inside. It is similar to the shape of a donut. It is also served as street food, available in every area throughout the day. It is also served with sambhar. People love this dish for the crispiness coated with softness inside it. It is also served with chutney and masala which makes the dish even more tempting. This south Indian food is more like a heavy snack
8. Appam
Appam is flat and delicious and a very popular food of South Indians. It is prepared from the fragmented batter of a coconut milk and rice. It is crispy on the sides and soft and fluffy in the center. It is a famous dish served in Tamil Nadu, Kerala and also neighboring country Sri Lanka. It is served during breakfast or as for dinner. Appam is not spicy and is loved by all. It is a mouth-watering meal. Appam can also be eaten with thick chutneys made with tomato or coconut.
9. Chettinad chicken
It is a very spicy and aromatic curry with a taste of chilies. It goes well with rice and roti. This South Indian food is famous for its rare tasty combination with dried flower pods, black stone flower, bay leaf and much more. If it is prepared at home, the amount of chili can reduce to make it less hot and edible for the people who can't eat much spicy food. This curry looks tempting when it's spicy. It is an ever wanted dish for the ones who love spicy food. Chettinad chicken can also be served as a side dish with idli and dosa.
10. Tamarind rice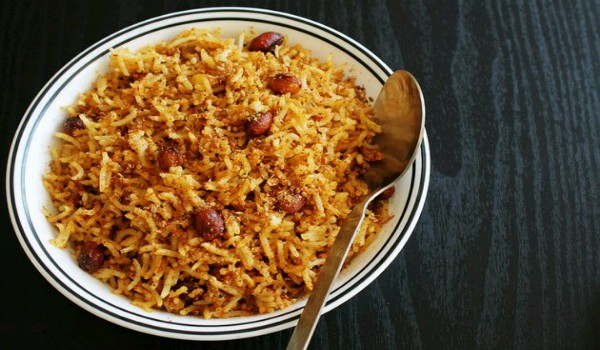 It is a quick escape for people who have busy schedules. Tamarind rice is a loved South Indian food. It is also a constant dish which is to be prepared during festivals like Ganesh Chaturthi or Diwali. Tamarind rice is also served in temples. It is made with boiled rice which is then mixed with tamarind juice, peanuts, red chili, curry leaves, coriander leaves, grated coconut, pepper, mustard seeds, turmeric, cumin and many more ingredients. Tamarind rice tastes delicious. They are coated with coriander leaves or garnished with some other ingredients as liked by the ones who are eating this dish.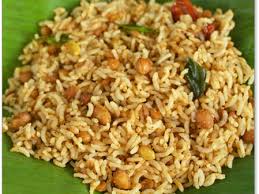 Here were 10 South Indian food items that you must give a try because they are delicious.