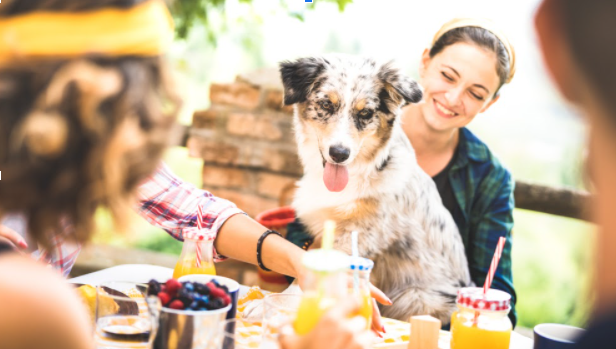 There was a time when bringing your dog along when going to a restaurant would have been a rare sight. Not anymore! As more and more cafes and restaurants have started inviting four-legged diners, going out with your dog to dog-friendly restaurants is no longer a hassle! 
From trendy hotspots to high-end restaurants to cozy cafes, there are a number of places around the world that are going out of their way to make your pets feel welcome. 
Take a look at some of the best dog-friendly restaurants to treat your pet.
Lazy Dog Restaurant & Bar, Fairfax, Virginia
If the name wasn't a dead giveaway, Lazy Dog Restaurant & Bar is all about dogs! With more than 30 branches spread across the US, this is undoubtedly one of the best places to treat your pup to a good time. Each of their outlets has a dedicated pet patio where your dog can chill. Just make sure you keep your pup on a leash and within reach. They also do not allow dogs to eat from their owners' plates. 
Pot roast, BBQ bison meatloaf, chicken pot pie are some of the famous delicacies that they serve. As for your dog, their chicken breast broth with veggies and rice or grilled hamburger patty are among their highly rated items!

ALSO READ: Best Weekend Getaways in Connecticut
Yard Bar, Austin, Texas
As if a tasty dog menu wasn't enough, the Yard Bar even has a spacious canine park where your furry bud can frolic around without a leash. A fantastic combination of a dog park, restaurant, and bar, this is where you can enjoy your meal in peace without having to worry about your pooch.
Yard Bar is housed in what used to be Putt-Putt Golf and Games location and features a relaxing pub-style restaurant and bar. They serve popular food like cheeseburgers, sandwiches, fresh salads, and corn dogs, and even serve artisan and craft liquors, simple wines, and special cocktails on occasion.
Not only does their canine park feature training equipment, toys for canines, and reliable employees who will attend to the canines there, but the restaurant even has homemade ice cream for dogs in a range of drool-worthy flavors!
Shake Shack Dog Restaurant, New York
Blessed with a lush green location, delicious food, and more dogs — is there a better place for canines? 
This Madison Ave outlet of the wildly popular food chain has outdoor tables where you can treat your pooch to their "Bag O' Bones" that includes 5 ShackBurger dog biscuits or opt for their "Pooch-ini" for shack burger dog biscuits combined with vanilla custard. They have a splendid variety of shakes on their menu, including certain seasonal specials. 
You'll be hard put to find a better place in the Big Apple to treat your dog to a special day out!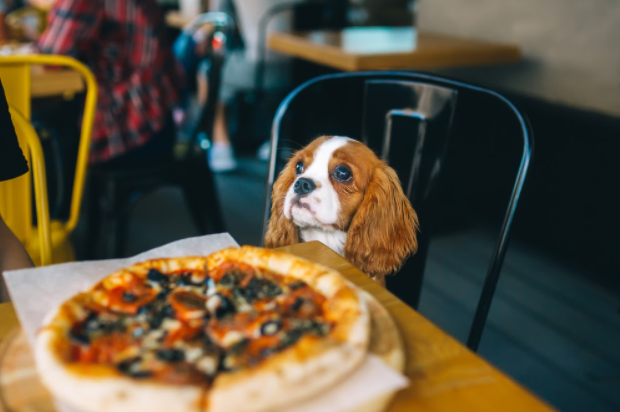 Creekside American Bistro, Sedona, AZ
One of the most well-known dog-friendly restaurants, Sedona's Creekside American Bistro is also renowned for its stunning view of Sedona's Red Rocks. Adding to the amazing view is its exceptional menu of appetizing delicacies. 
To keep things fresh, Chef Mercer Mohr even changes the menu weekly. You might find yourself torn between what to focus on — the view or the menu. 
Curried lamb adobo featuring braised lamb shank, basmati rice, and Cotija cheese are some of their popular meals. Apart from the lip-smacking food, the unique cocktails served here have certainly put Creekside on the map. 
If you're looking for an upscale hideaway that welcomes dogs, Creekside is the perfect place to be.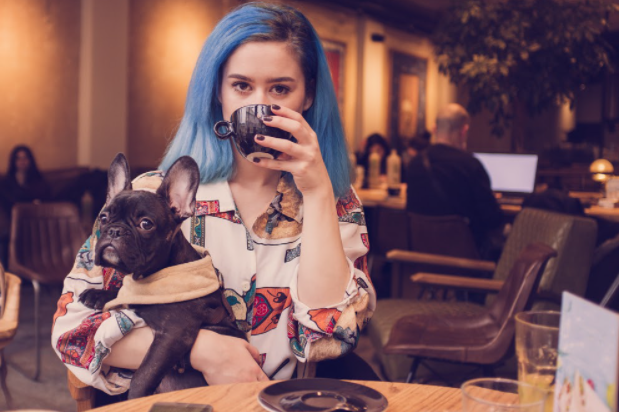 Forge in the forest, Carmel, Florida
Sprawling outdoor patios, fireplaces, delicious food, and wine — expect all this and more at the Forge in the Forest! This historic restaurant is nestled in the lap of nature and has a dynamic team that strives to deliver a memorable experience.
Their Dog Pound Patio is where you want to take your dog for a scrumptious meal. 
From simple kibble to hamburger patty to 8 ounces of sliced and grilled New York steak, your dog will be spoilt for choice!

The canines can have a great time on their patio, while you enjoy your own meal. 
Pub Dog Colorado, Colorado Springs, CA
A unique restaurant in Colorado that offers indoor and outdoor eating space, Pub Dog Colorado also invites canines to accompany their humans for meals. They have an amazing patio space spanning nearly 1,300 sq ft and a 3,000 sq ft outdoor fenced area where your dog can have fun.
While they do welcome canines, owners are responsible for picking up the food from the counter. People can enjoy their pooch's company here whilst enjoying their meal. Their dog-friendly menu has a range of treats for your dog after its playtime! Funnily enough, they serve everyone, dogs and humans alike, in huge steel dog bowls! 
Crispy nachos, sandwiches, salads, pizzas, and homemade chicken salsa are among the much-loved items on their menu. They also have a full bar that offers various beverages, such as cocktails, a selection of beers, and wines.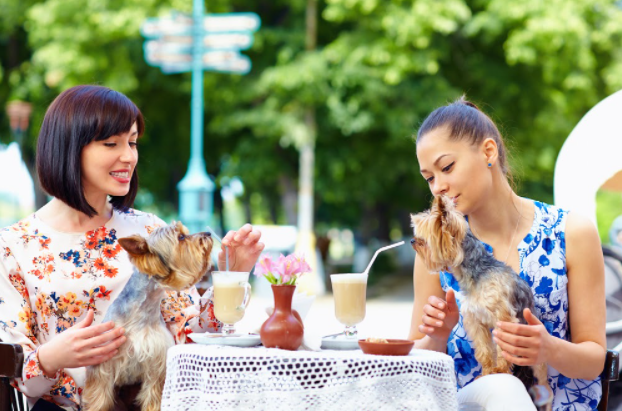 Miss Ricky's Dog-Friendly Restaurant, Chicago, Illinois
Offering more than enough space for canines to roam around, Miss Ricky's Dog-Friendly Restaurant is quite well known. Not only do their restaurants have fun dog-friendly decor, they even have a scenic patio for pups.
On Wednesdays, they host Yappy Hours when dogs get special snacks for free! The owners are also treated to a complimentary cocktail. Other than that, they have a 3-course menu for dogs as well as a homemade takeaway treat! 
Barking Dog Restaurant, New York
A popular hub for dog parents, New York's Barking Dog Restaurant is the perfect space for both you and your furry companion. It has a cozy indoor space as well as a beautiful outdoor patio. The staff also makes sure your pooch is well-hydrated by serving every canine a bowl of water.
It's a family-friendly restaurant with a mouth-watering breakfast and brunch menu and a fun kids-friendly menu. Crab cakes, pot roast, and fried chicken are some of the popular items on their menu. Barking Dog is also famous for its refreshing freshly squeezed juices!
Explore more: https://thegoneapp.com/can-border-collie-dogs-live-outside/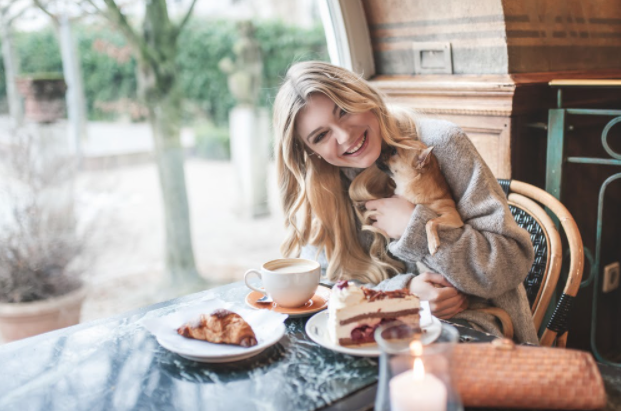 Le Diplomate, Washington D.C.
Established by the STARR Restaurant group, Le Diplomate is extremely popular in DC. Not only does it have a huge interior space with tall ceilings and huge windows, but its outdoor area is also quite spacious. Their top-notch food has only added to their reputation! 
It's a charming place with a very Parisian decor that also carries on to the food. Their fresh baguettes, escargots with parsley-garlic butter, and steak tartare with capers and quail eggs are very popular! So popular that you need to make sure you have a reservation! 
Cane Rosso, Dallas, Texas
Renowned for its wood-fired Neapolitan pizza, Cane Rosso translates to "red dog" in Italian. 
A little background on this place. The restaurant is inspired by the first rescue dog of the founder Jay Jerrier. He had a Hungarian Vizsla dog that had red hair, and his appearance contributed to this firm's establishment. In his goal to help abandoned, unwanted, and abused dogs, Jerrier also owns a rescue house named Cane Rosso Rescue. 
Cane Rosso has spacious pup-friendly patios that are perfect for large groups. They also host patio events where dogs are more than welcome!

How To Choose The Best Restaurant For Your Pet? 
When choosing a restaurant where you can take your pet, it is important to do proper research or you might end up at a place that turns out to be not at all dog-friendly. If you can't find information online, just call ahead to make sure that the restaurant is dog-friendly. 
Ideally, a good dog-friendly restaurant should have an outdoor facility for dogs to relax or play around. They should also have staff members supervising the dogs to ensure their safety. 
Apart from that, take a look at their menu. If you're wondering what restaurant food dogs can eat, you should check whether the restaurant has chicken, hamburger patty, or even kibble on their menu. Besides, there are also certain human foods that dogs can eat. So, if you ever wonder can dogs eat pork while enjoying your baby back ribs, the answer is a definite yes. 
You should also check whether the restaurant has specific pet policies or if they have certain restrictions like keeping your dog on a leash or allowing only certain breed sizes.

When you want to take your pooch along to eat out, it is important that you make all the necessary preparations, including bringing your own dog food and drinks along, to make sure you have a good dining experience.

ALSO READ: 10 Basic Dining Etiquette everyone must follow

Dining out doesn't have to mean you leave your furry friend behind. With our list of some of the best dog-friendly restaurants, you won't have to think twice before taking your pooch with you for a day out.
Recommended article: https://peatix.com/event/3498418/view?k=023d3c7022f4a024d49eff5a670331ab74222db8