Sex Education- The need of the hour to be taught in schools
Gone are the days when the word sex was not easy to use in general conversations. Today the sex education has become essential for every individual to understand the working of both male and female bodies. In every school sex education is becoming a subject to make students understand the impact of sex in their lives. With the growing age, every student has queries regarding their hormonal changes and feels shy to ask. So, this education will answer all their questions Sex education in schools will help children to understand the body differences. In the present scenario, you can see that the number of abuse and rape cases is increasing day by day and the worst part you will observe that even kids are the victim.
The child sexual abuse is a social spite that is affecting thousands throughout the world. It is important to give children knowledge regarding sex so that they can differentiate between a good and bad touch. Moreover different body structures of opposite gender create curiosity inside them which force them to use other sources. Looking into the present cases of molestation educationist feels that sex education is the need of the hour. They feel that even a four-year-old girl and boy should understand good and bad touch. They should know that which body part should be allowed to touch and which not.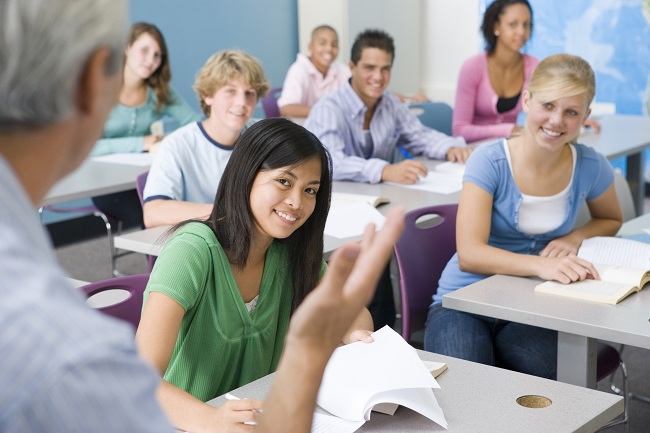 Usually, parents don't feel comfortable to talk about sex with their kids, and thus we are facing problems. The knowledge of sex education is as important as water is necessary to survive. The sex education shouldn't be limited to certain people because of their parent's mentality, and moreover, it is a human right. It is a natural act which happens with or without any sex knowledge and thus at times serves you with repercussions which you don't want. There are several states which require sex education from base to the deepest level but fails to provide because we refuse to talk about it.
It is important to understand that sex is a natural thing, and there's nothing to feel shy while having a conversation on sex education. The school's curriculum must take care that their syllabus should cover all the aspects of sex education. It should also provide them the knowledge of contraceptives. Sex education is more important for girls as many girls don't have access to this information and give birth to premature babies and at times faces death.
With the help of various programs and campaigns, sex education can be spread in every corner. It is important for every individual to understand the importance of self-worth as random sexual acts can harm their body parts. We all have to join hands and need to come out of our comfort zones to discuss this topic freely. It is important for parents as well to teach their child about sex education and should not let the generation gap to come in the middle. Parents and guardians can give the best knowledge more than anyone else, and the child feels free to discuss their query.
Advantages of sex education
It will make them understand the difference between a good and bad touch.
It will make the children understand the impact of sex in their lives.
Promoting sex education can play an active role in reducing the incidence of sexual abuse.
It will control teenage pregnancy.
It will not let them search for other sources to gain knowledge.
The term sex is a taboo in our society but it is has become a vital topic in the present to discuss and debate. It is true that sex education spread awareness but does not reduce the cases of sex in teenage groups. It would be better if we use different and right ways to provide them knowledge of sex education.