Scorpio compatibility with various other signs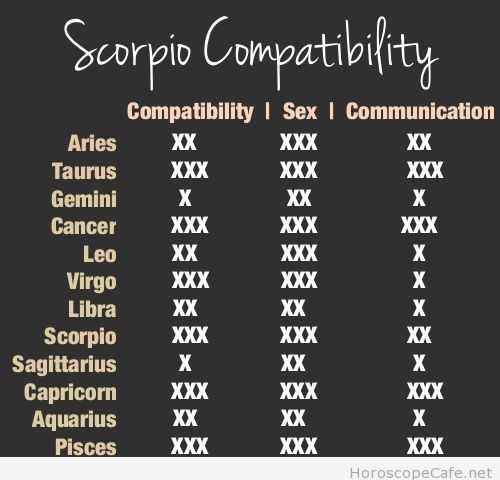 Scorpio is born in between 23 October to 21 November. They are outspoken and enthusiastic people. The Scorpio personality traits and Scorpio characteristics differ a little from the other zodiac signs. Scorpio is most compatible with Cancer, Virgo, Capricorn and Pisces. The least compatible signs with Scorpio are Leo and Aquarius. Let's discuss Scorpio compatibility with various other signs to know more about their compatibility click here.
Scorpio and Aries
Scorpio compatibility with Aries is a typical match. Sometimes they will fight with each other, and sometimes they will love and adore each other. their bond is very intense. Their bond has the kind of passion which no other signs can have.