Why the Maldives Honeymoon is Perfect for Honeymooners?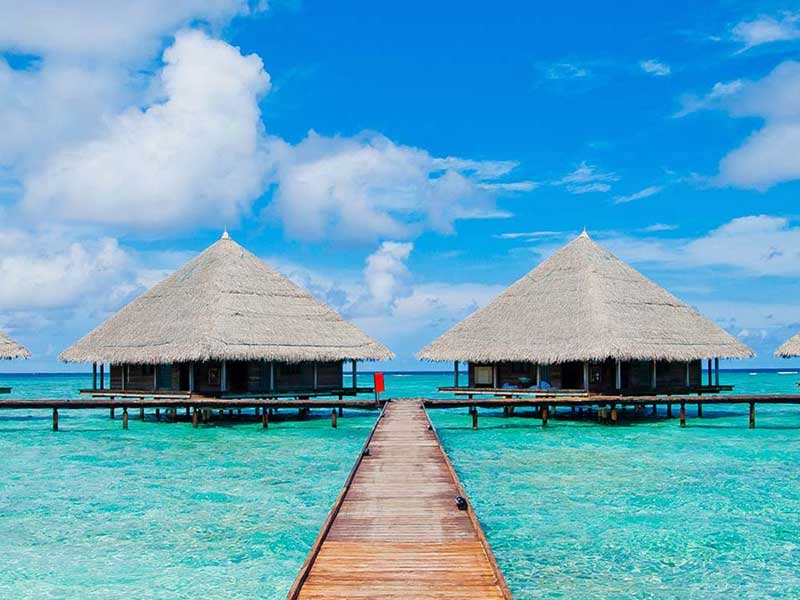 Every newly married couple have their own set of ideas and desires regarding their honeymoon destination. After all, everyone wants their honeymoon to be unique and to be at the best location with their best person in the world.
Does your idea of honeymoon include something like crystal blue waters, soft white sand, pretty islands, scenic views, natural beauty, a bit of privacy and lots of love? If yes, then we might have a place in mind for you, which can truly make your honeymoon even more special and all the more exotic. Without creating more suspense, let us tell you that your dream place is none other than Maldives- a perfect place for a honeymoon.
Do you think we are exaggerating about the beauty of the place? If yes, then just to clear off any kind of doubts in your minds regarding the place we have created a list of some of the top reasons 'why the Maldives honeymoon is perfect for honeymooners?'. Continue reading to know more!
Go for a massage at a couple's spa:
 In today's time, going to a spa is surely not a big thing. You can go for a nice spa anywhere, even in your country, but other than its serene islands, the second thing for which the Maldives is famous all around the globe is its refreshing and luxurious spas. In the Maldives, you can get almost any spa treatment in the world done, that too amidst pure luxury.
Another speciality is that here you also get to enjoy the traditional healing methods which have been passed down since several generations by the healing experts. Surely, a day at the spa in the Maldives with your loved one will refresh and rejuvenate you both, leaving a lasting glow on your face and bubbling happiness in your heart.
 Gorgeous marine life:
Are you and your partner a water baby? Does marine life fascinate you? If you answer with a yes, then get ready to expect a lot of water and gorgeous marine life in the Maldives. Here you not only get to admire beautiful corals or sea shells but you also get a chance to witness as well as experience the underwater life. The Maldives is among the few countries in the world where you can go snorkelling along with giant whale sharks and manta rays. So, your honeymoon in the Maldives is going to have lots of water, thrill and marine life.
No chaos for visa:
After being tired from going through all the numerous functions of marriage festivities and being overly excited for their honeymoon, couples usually tend to forget about all the technicalities of going to a foreign land.
But the best part of going for a Maldives honeymoon is that you can plan it last minute even because no prior visa is required to enter into the Maldives. So, if you also have to make last minute decisions regarding your honeymoon destination, then you must know that you can any day go for booking Maldives honeymoon packages.
Amazing Cruise: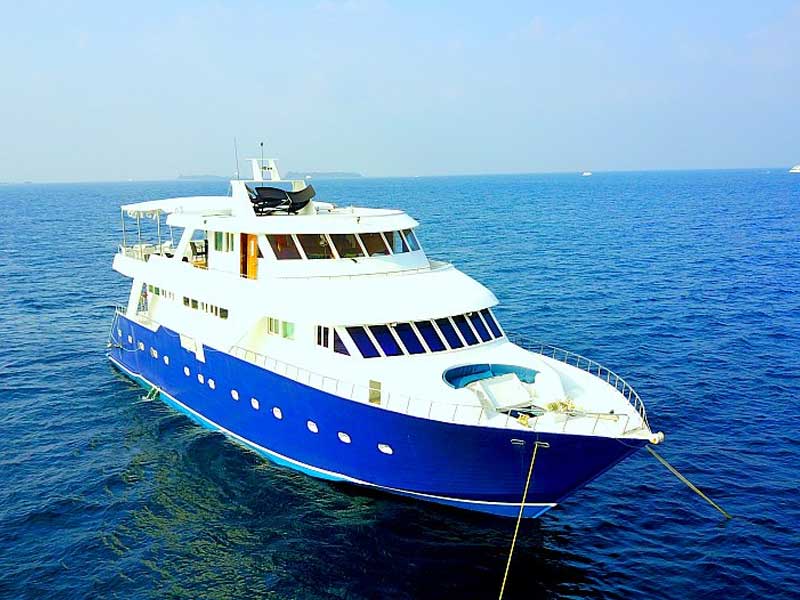 Some love to stay in a luxurious resort, some in five- or seven-stars hotels and some just like to live in privacy on some small budget friendly hotel. But unlike all these people, there is another category of people who are water babies by nature and desire to go on a cruise for their honeymoon. So, if your partner is among this category, then a Maldives honeymoon is going to be the best gift for them. The ship allows you to admire the vastness of the sea and gives you an intimate holiday amidst natural beauty by taking you to remote inhabited islands and deserted beaches.
Serene Islands:
If you are a true fan of island hopping, then the Maldives is not going to disappoint you at all. Rather you would be left wondering that how you got exhausted of hopping from one island to other but Maldives didn't get finished with surprising you with another mesmerising beach. No, we are not exaggerating again.
The country is home to approximately 1,992 coral islands, some of which are famous worldwide for coral reef and colourful reef fish while the others for deep-sea fish. So, if you want to spend the days of your honeymoon listening to the calming sound of waves as well as the magical laughter of your partner, then make sure you book a Maldives honeymoon package.
Glowing beach: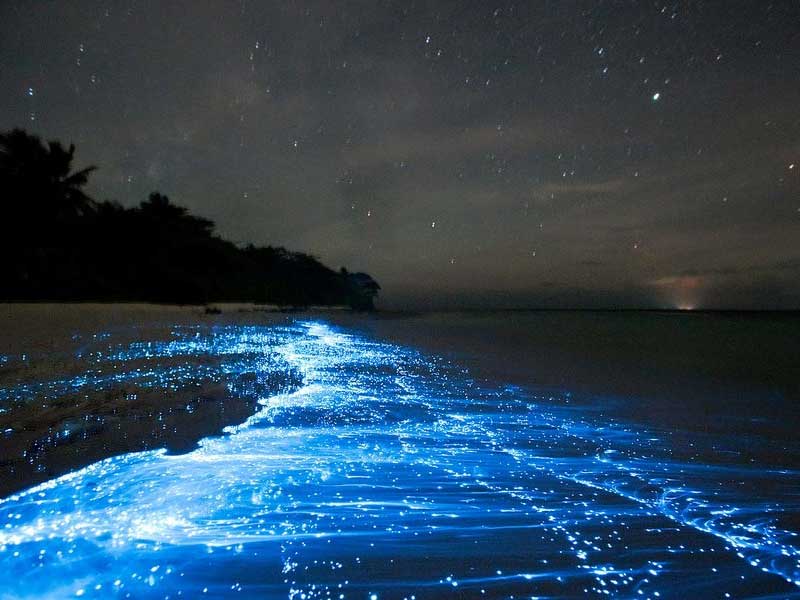 Though the Maldives is a house of gorgeous beaches, in your defence, you might say that you have seen many other mesmerising beaches too. Maybe your point holds true, butever seen a glowing beach? No, this is not just a fabrication of our imagination, this glowing beach of Maldives is as true as the existence of Sun.
Vaadhoo Island commonly known as the glowing island due to its rare glowing tides is one of the must-visit places in the Maldives which attracts people from all over the globe. Once you get used to the beach water, make sure that you along with your partner stand on this glowing beach, hand in hand to enjoy this once in a lifetime kind of experience.
The beach is at its full glory during the night time and is really a treat for the eyes as it fully lights up due to the rare glowing tides which wash away the shore. Make sure that you take a snap of the beach as well as with your partner on the beach, to eternalise the moment for forever.
Ranging from gorgeous islands, underwater dining experience, glowing beach, refreshing spa treatments, seaplane rides to super luxurious hotels and resorts, Maldives is full of pleasant surprises. Honeymoon is a time where you actually bond with your partner.
So, if you want to spend the days of your honeymoon in surroundings which are nothing less than a happy paradise, pampering your loved one with all the love, affection and luxury, then head to the Maldives.
Also Visit – honeymoon beaches in the Maldives