Daily Routines of Founders of 10 Million Dollar Companies
There is a very common phrase that "Early Bird Gets the Worm". This seems to be the case of numerous successful individuals who are at the peak of their career. These leaders have been known to possess certain habits which have become more of their routine. These incorporate exercising, movement, family, hanging out with dogs and other such routines.
To be the best version of yourself and one day be an owner of the multi-million company, try and inculcate some of the below-mentioned habits of these ten entrepreneurs.
1. Make time and space for catch-up

Founded by the web hosting company Weebly, Dave Rusko starts his day a later than most people do with some alone time with himself. He usually starts his work a bit later than most people and continues the same for a time more than what normal people do. His day starts at around 9 a.m. following which he has one or two quiet hours. During that time he checks up his mail and works from home. He reaches his office at around 11 a.m. and then gets on with his real work. "Most of my productive work is done in my office," he says. But at home, he gets to catch up on his e-mails and formulating the plan of working the entire day. At home, it is nice and comfortable to prepare for the day ahead, while the office is the place to execute those plans.
2. Meditate
Jerrod Blandino is the CEO and founder of a company named "Too Faced". The company primarily works on manufacturing the beauty products. Although not too into technology, he uses a meditation app that helps him clear his mind.
Using the application "1 Giant Mind", the entrepreneur says that it has helped him become more focused during mornings. It allows him to take in control his day and makes him more organized as well as clear.
3. Start off your Day With a Small Pleasure and then eventually Make it a Ritual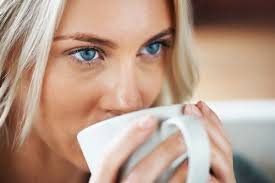 The owner of the cupcake shop named "Baked by Melisa" , Melissa Ben Ishay starts her day with a very tasty ritual. When asked about her day she says she starts off her day by drinking some "Turkish Coffee" and then moves on to the gym. She wakes up in the morning when it's still dark and then works out to become the best version of her. She proudly gives a glimpse of her routine and mentions that "the way in which you start your day defines how good your day is going to be." She thinks it is important that each morning you wake up with a strong motivation as well as the confidence to be the whole productive day.
4. Wake Up and Connect
Unlike most other entrepreneurs, owner of an application called Sup, Rich Pleeth doesn't meditate. Rather he wakes up in the morning and then checks all his social media profiles and completes his mail sending tasks if required. It is then he leaves his bed and takes a shower and then heads to his first meeting.
5. Review Your Day's Schedule and day first thing
CEO as well as the founder of news as well as social media content creation application, Banjo, Damian Patton starts his day by checking stats in his personal command center. It is a separate room in his house just like that in the office with numerous panels which allow him to monitor certain things before actually entering his office.
He speaks of starting his day by talking to numerous team members and then evaluating the stats to see how things are going. This helps him get a full view of where exactly is his day beginning from.
6. Playing With the Loved One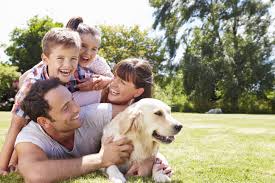 Jeff Chapin co-founder of Casper, a company which deals in numerous sleep products, along with "One size fits all" deliverable mattresses starts his day along with his dog, Alta. He avoids checking his phone before going out on a run with his dog and then coming back and having his breakfast.
He mentions why he actually unplugs his life for some time because he happens to do many things simultaneously and then rush towards the next thing. He believes that life doesn't allow us enough time to sleep for full eight hours, but that doesn't mean the six hours in which we sleep can't be utilized to clear the head.
7. Drinking A Lot of Coffee
The owner of the online shopping merchandise Stella and Dot, Jessica Dilullo Herrin start her day by the clearing of her mind, body as well as her soul. But this process is only initiated after a cup of coffee.
She starts off her day by running into the kitchen and grabbing a cup of coffee followed by a good meditation as well as some exercise. She believes that these two activities help her in strengthening her mind as well as body for what she will do ahead in her day.
8. Leave Phone Alone for a While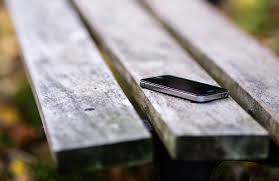 Being the founder of a company named Naked Cask, as well as a consultant in a company named Startup SC Peter Gasca believes that mind needs some time to start working properly and hence, for this reason, doesn't rush to his phone as soon as he wakes up.
He has this habit of turning off his alarm on his phone while at the same time scrolling through the notifications that he has received. This he says raises his overall stress level and hence he advises people not to jump immediately to their phones instead spend the initial five minutes waking up to your own thoughts.
9. Switch and Become a Morning Person
Founder of a company named cleanly, which is an application which connects people on demand laundry services, recently changed his ways and became a morning person.
He follows a routine in which he wakes up at 6 a.m. then drinks a strong cup of coffee, followed by the gym at 7 and then goes over to his office. He says he was not "always a morning person, however, getting up early enforces a discipline in life which is carried on to the rest of the day."
10. Do something close to the mother earth
Josh is a co-founder of a company named Gusto, which offers numerous online payroll benefits while at the same time some benefits with HR. He has a passion for wildlife while at the same time enjoys a little introspection. Waking up early morning, he heads to his garden and spends around 30 minutes there.
He says he finds a lot of joy in the garden and seeing mother nature grow without any of his inputs brings a feeling of satisfaction in his head.