Bollywood stereotypes of society
Bollywood has stereotypes about many things, and it reflects in the movies. There are gender stereotypes, caste stereotypes, casual racism, and sexism in the movies. It is so deep in the movies that you see the effect of these stereotypes every year even more. Even if they are trying to eliminate such things from society, it is shown in deeper ways. Here are some Bollywood stereotypes of society:
Muslim characters are always tailors, and other communities cannot stand them:
If you have seen the movie Mimi, which has Kriti Sanon and Pankaj Tripathi, you will understand what this means. When Bhanu acts as Mimi's husband, the parents are shocked as he is a Muslim. The family thought of the marriage as a disaster taking place.
People will know how to play the guitar if they are from the Northeast:
Every Bollywood movie will have a scene of a northeastern person playing the guitar, which has become quite common now. They expect all the people from the Northeast to know how to play the guitar. You can see the same thing in the movie Meenakshi Sundareshwar.
Aborting a fetus is almost considered equal to murdering a child, and women who choose to abort their child are looked down upon as Bollywood stereotypes of society:
In the movie, the doctor told the parents that the baby might have Down Syndrome. She starts referring to the fetus as a baby, the movie shows how people shame women to choose the decision of abortion. 
Single working mothers who put priority on their work are seen as oppressive by their children and are called bad mothers by society: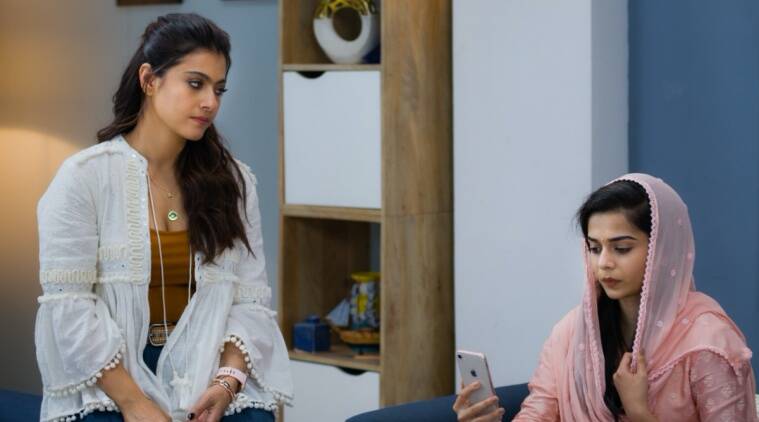 In the movie Tribhanda, Renuka explored various situations and the choices that Indian mothers have to make at times which can also be a question of their motherhood. People shame women for choosing their work first over their children, and it is an unforgivable crime.
In an arranged marriage, people look for girls who are Sundar, susheel, and talented and the guys who have a height of 5'10 as Bollywood stereotypes of society:
One of the major Bollywood stereotypes of society is the height of the guys for an arranged marriage and for girls to be Sundar, susheel, and talented. The girl should know how to cook and clean if she wants to become a good wife. The mother will keep taunting the girl if the girl does not know such things in Haseen Dilruba's movie. 
Engineers are the best husbands, and they are more committed to the relationship, and they can also repair all the electrical home appliances:
In the movie Haseen Dillruba or the movie Meenakshi Sundareshwar, you can see this stereotype. The engineer husbands should know how to do such tasks.