The love of cannabis has forced people to innovate many incredible ways of enjoying it. One common way that has emerged in the last decade is the use of a dry herb vape. When using this device, you have to keep it clean to make sure that it is giving you the optimal performance.
Of course, a cleaner vape device saves maintenance costs, not that dry marijuana herb has many residuals. If you are a beginner in using dry herb vapes, we will guide you on how to clean the vaporizer to enjoy the benefits.
Tools That are Needed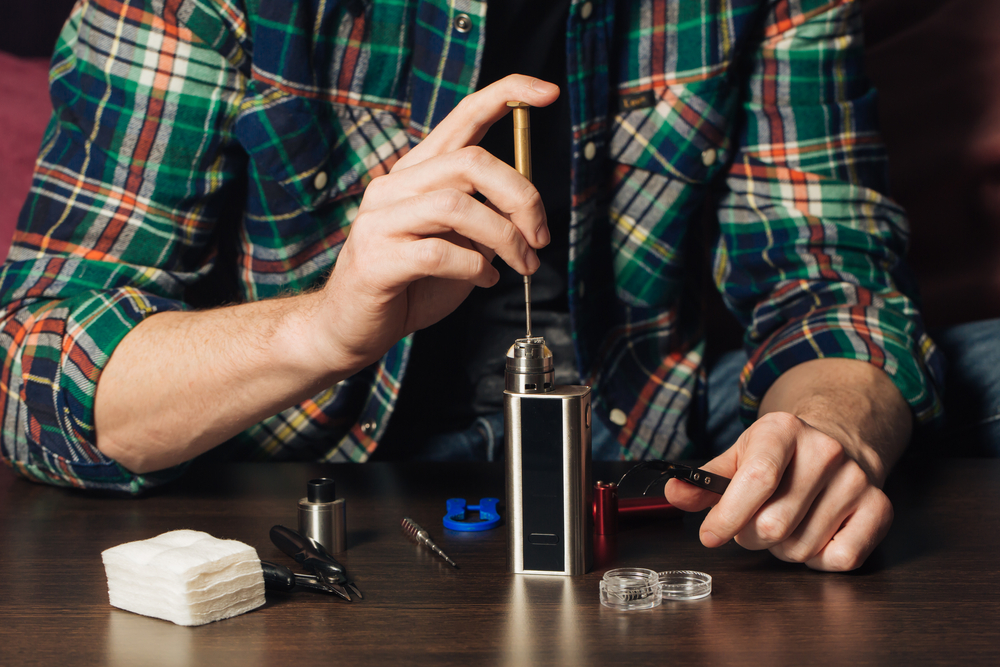 Poking tool – When buying this device, it will often come with a poking tool for quick removal of herb residuals. This is what you can do to it at any time before use.
Brush – Just like the poking tool, a brush is used to remove residuals before use and when doing an occasional deep-cleaning.
The Cleaning Procedure
The first step is to disassemble the vape so that all parts are separate. This will allow you to clean all of the parts thoroughly. The parts include the heating chamber, which is the main focus, battery, and mouthpiece.
After this, inspect all of the parts in detail to look for damage, wear, and any other problem that might need more attention. The good thing is that there is no tank or buying vape juice online, thus there is no leak inspection. The device uses dry marijuana herb and your work is easier.
Cleaning the heating chamber is the biggest job here. In fact, this is the primary reason why it requires frequent cleaning. This is where your special brush will come in handy. It will scrape off all of the dry residuals from every corner of the chamber, leaving it sparkling clean. According to experts, a build-up of dirt in the chamber significantly lowers its performance and increase the chances of exploding, which is a risk to the user's health.
When the heating chamber is clean, the next important step is to clean the mouthpiece. It deserves more attention than just unclogging the channel. The main focus is to clear residuals and the accumulated smoke. Cotton balls or a special brush are used to do this.
Reassemble your dry herb vape and inspect whether everything is looking as it should. If it does not work properly, you might need to disassemble it and start over and assemble it back with more caution. Online websites and user manuals come in handy when you are having challenges with reassembling as they the correct instructions.
Precautions to Take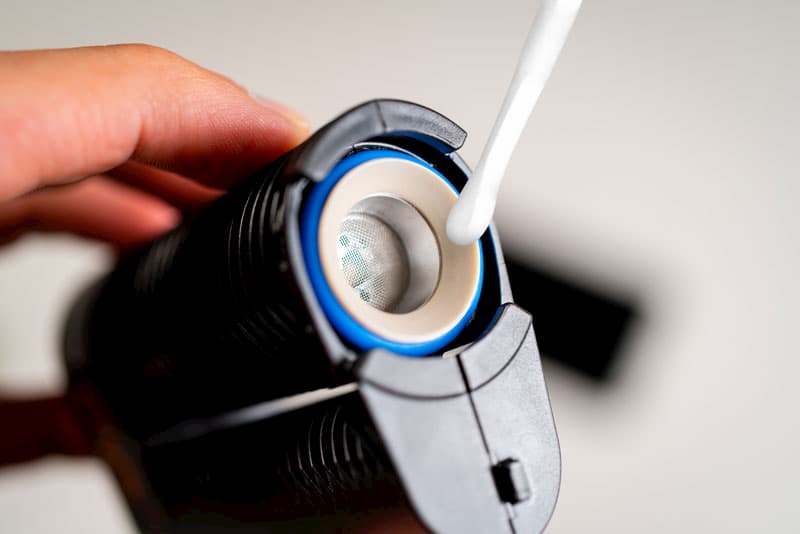 No one wants to keep going back to the market to buy a new vape device every time. It is crucial to take optimum care of the one that you own. So, take good care when opening, cleaning and closing it back up.
With a clean and functional dry herb vape, you can rest assured that your vaping experience will always be better. When you are not sure of how to clean it well, research consultation with experts is the best direction to take.