Top 20 Tourist Places of South India
The twenties is that time of your life when you have time, energy and money. And you don't have to plan a vacation abroad to enjoy your youth. India offers plenty of places that will give you a lifetime experience. And here is my list of the places you must visit in South India when you are in your twenties
1. FISHING AT BHEEMSHWARI
Bheemshwari is a well-known destination in South, and it is famous for its fishing camps and wildlife sanctuary. This place offers the variety of adventurous activity including Kayaking, trekking, river rafting and rope walking. The Bheemeshwari Adventure Camp in Karnataka also provides you night stays at jungle cabins. Here you will have the privilege of waking to the chirpings of over 200 different species of birds. The camp is most famous for Mahseer fishing which is the largest fish game known to man. How about giving this a shot?
2. QUAD BIKE EXPEDITIONS IN GOA
Goa is the most famous tourist attraction in South India. Here you will have a perfect blend of adventure fun and serene beauty. With many beaches and unlimited restaurants serving some of the yummiest and freshest seafood you will ever taste. And for all the shopaholics, Goa offers plenty of choices. Something is always up in Goa, whether a gig at a local pub, food festival or sunburn festival. Explore the rocky terrains and feel the nature up close as you ride the bike in Goa.
3. SCUBA DIVING AND SNORKELLING IN ANDAMAN AND NICOBAR ISLANDS
At the dinky student budget, experience the best snorkeling and scuba diving on these islands that domicile abundant varieties of marine life that will make you stunned. Explore the Marvel of the marine world in their pure form. And if you were blown away by the beaches in Goa, wait till you see the beaches in Andaman and Nicobar islands. You will be bewildered by the clear blue water and the white sandy shores. This place could offer you an experience of a lifetime.
4. JUST WANDER AROUND IN GOKARNA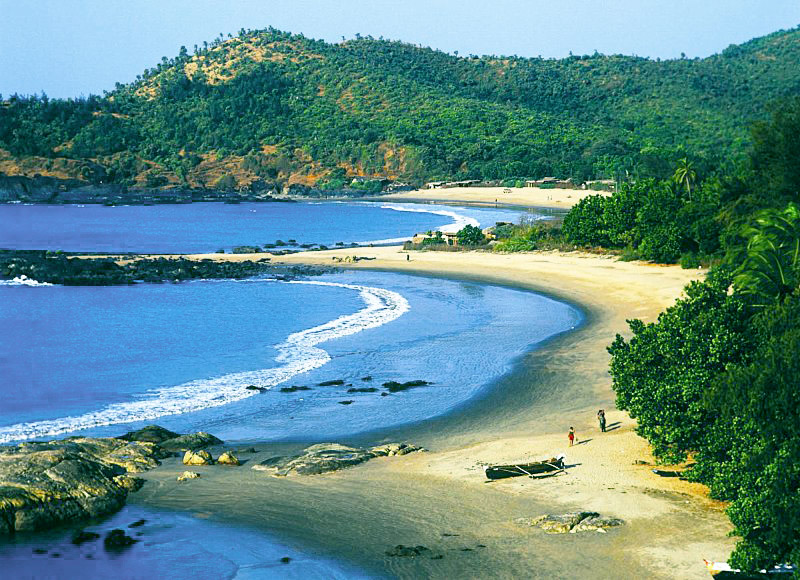 Gokarna is a small town located on the Western Coast of India. It is known for its unscathed beaches, and it is a perfect place for an unwinding trip. Just spend a couple of days sunbathing on the beautiful beaches while sipping your refreshing drinks. If you want a break from your tight schedule, then you must plan a trip to this small and beautiful city. It is a pitched down version of Goa, for those who like the clam.
5. CAMPING AND RIVER RAFTING AT DANDELI
For all you wild adventure-loving travelers, Dandeli Wildlife Sanctuary is a great place to visit. It is rich in deciduous flora, numerous wild animals and Dandeli river to wander. This is the popular weekend trip spot in Karnataka. Mostly preferred for coracle boating, rafting, and trekking. The beautiful view of this place paired with adventurous activates makes it a must visit. Experience white water river rafting with your budding, and unwind in the rain-forest.
6. WATERFALL RAPPELLING, ULTRALIGHT FLYING AND MORE AT COORG
Coorg is famously known for being 'Scotland of the South.' It is a captivating hill station situated near Bangalore. The gray clouds delicately merging with lush green hills is a view that will take your breath away. Have you ever tried water rappelling? If not, then you must. A thrilling challenge to conquer with water flowing down with force. There is no better place for water rappelling than Coorg.
7. BACKWATERING IN ALAPUZHA
Alley along with its backwater and houseboats is named aptly as the 'Venice of the East'. The backwaters of Kerala are spellbinding scenes, particularly at dawn. Live on the boat surf on its gentle water or maybe let the hammocks tied on trees rock you to sleep. This is one of the most calming places to visit in South India.
8. RUINS AT HAMPI
This a laid back town with ostentatious historic that will take you back. It is a must visit town and offers the variety of activities too. It was once a part of Vijayanagar ancient South Indian empire and has other significant historical centers. It attracts lots of Hindu devotees from all across the nation.
9. EXPLORE FRENCH ARCHITECTURE IN PONDICHERRY
Pondicherry, an entirely different world, an entirely different atmosphere. With Colorful houses in French architecture, this place is ideal for backpackers. Owing to its colonial-era structures, temples and churches and the beaches, it is a very popular famous destination among the tourists
10. UNWIND YOUR TASTEBUDS AT VARKALA, KERALA
A must have experience, and you will enjoy your food when you are welcomed by the fresh sea wind and the view of the wide beautiful ocean. Varkala is a mesmerizing tourist spot in Kerala famous for fisheries, lighthouse, springs, lakes and beaches. If you love to try different cuisine, then go to a seaside restaurant and explore the seafood that this town has to offers. It will leave your taste buds wanting more.
11. ARAKU VALLET, VISHAKAPATNAM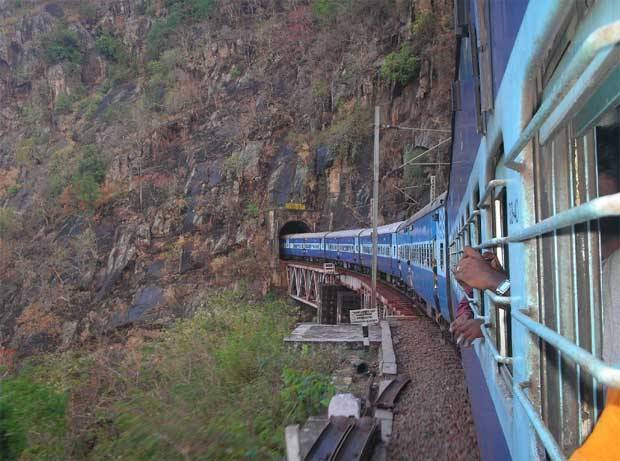 A coffee fanatic would know this place. This place is famous for its coffee plantations. India's first tribal growers' organic coffee brand was started in the Araku Valley in 2007. The finest unrefined "Araku Emerald" coffee brand is sold all over the globe. Home to a different tribal group, this place is a hills station in Vishakapatanam. A perfect getaway from the hustle of the city, he hill station is enveloped by mountains like Raktakonda, Galikonda, Sunkarimetaa, and Chitamogondi. Beautiful and unscathed, this place is a must explore.
12. BELUM CAVES, ANDHRA PRADESH
You must explore the Belum Caves in Andhra Pradesh. It is the second largest cave in the subcontinents of India, while these are the longest caves in Indian plains. The caves are created by black limestone and has long passages, drudgery chambers, fresh water arcade, and taps. The regularly flowing underground water helped the formation of this cave with the deepest point 150 feet. This place will give a feel of somewhat like Indiana Jones.
13. SKANDAGIRI HILLS
These hills are also acknowledged as KalavaraDurga. It is a mountain castle not far away from the Bangalore city. This place is a popular weekend trip for people in Karnataka. With lush green land surrounded by mountains, you are bound to fall in love with this location.
14. ATHIRAPPILLY FALLS, KERALA
Just one look at this place, and you will fall in love. Situated in Thrissur district in Kerala, this fall is 80-fthigh and a hotspot for the people. This fall is also known as 'Niagara Fall of India.' So why to go abroad when we have our own Niagara fall. On top of that, the view of the surrounding wildlife is just like a cherry on the cake.
15. HOGENAKKAL FALLS, TAMIL NADU
Another beautiful and breathtaking fall situated in Dharmapuri district in Tamil Nadu. This place is renowned for its medicinal bath and boat rides. And the highlight of the trip is freshly fried fish served by the local women at the shore during the ride. So you get to explore the natural beauty and the local cuisine at the same time.
16. VATTAKANAL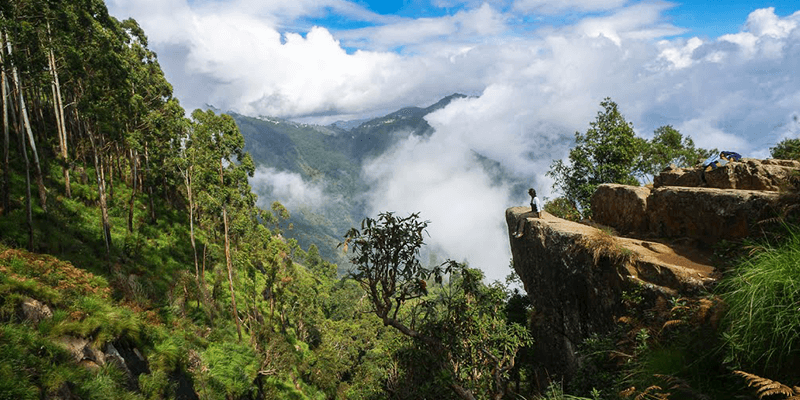 Situated on the eastern coast of western ghats this little village is famously known as 'Vatta' or 'Little Israel.' Unexplored by the normal tourists but this place have a great number of Israel tourist; some have the permanent cottage here. Take a trip to Palani hills and this unscathed shelter could be your best getaway ever.
17. DEVBAGH BEACH
This beach is situated near Karwar and has an offbeat touch to it that beautifies its serenity. There are so many things waiting for you here like, Kayaking, Water scooter, Snorkeling, and the banana boat ride along with all these exciting beach activities you have a quiet and breathtaking sunset as well.
18. POLLACHI, TAMIL NADU
A picturesque small city with the warmth of untouched India. This place is a traveler's haven with all the adventurous activates and great weather throughout the year.
19. THALASSERY, MALABAR
This city is also known as the 'Paris of Malabar' and to know why you need to spend at least an evening on the coast of this town. Known for cricket, cake and circus this place has various tourist spots which are hardly explored but worth giving a visit.
20. BADAMI CAVES, KARNATAKA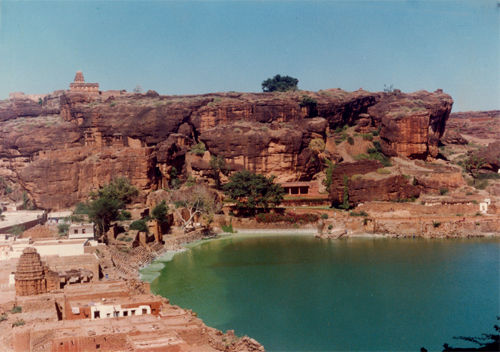 Badami caves are redolent of the great architecture Chalukya. Formerly known as VatapiBadami, this town was once the capital of Chalukya Empire in the 6th century. For all the history buzz this place is gold.
So here ends my list of top places to visit in South India while you are in your 20s. Don't be sitting around with your smartphones. Get up and explore the world around you because this is where real adventure lies.