If you ask anyone about their dream holiday destination, the first answer you get is definitely – Goa. Blessed with the beauty of nature, diversified flora and fauna, the soothing effect of the serene beaches, the fun of sports, the never seen before marine life and the best wedding spots, Goa is like a fairy land where all your wishes come true. You think of anything, and it is there in Goa. Goa is adorned with such remarkable tourist destinations that will blow away your mind that you would never feel like leaving this land ever. You get to see the fusion of various cultures – Goan, Portugal, Greek, etc.  Talking about the craze of people for this place, let's find some of the most interesting and vital things that you must do when you visit the paradise so that you don't regret not doing any of these during your trip.
Get, set and Go. We have landed to our desired destination i.e. Goa. Hold your breath because you are going to head for a memorable experience.
Beaches
Goa is known for its mesmerizing beaches like Calangute and Baga beaches. Just sit on the lap of the sand and feel the cool breeze blowing. Let your hair go frizzy with the moving wind. Relax on the beach with the view of the coral reefs and listen to the sound of the gushing water. Enjoy making castles with kids and be engrossed by the calmness of the water. But while having fun on the beach, just don't forget to wear sunglasses and sunscreens.
CARNIVALS
The Goa carnival, full of colors and glorious themes, is held every year to celebrate the reign of King Momo who stayed in Goa. This is to revive the Portugal past and their legacy. The influence that Portuguese have on Goa is very much evident in its cuisine and lifestyle. The carnival incorporates a parade which marches via the town of Margao, Mapusa, Vasco, and Ponda. Here, the people dress up in vivid costumes, and the fleets of boats are decorated beautifully. To witness the real taste of Konkan culture, this three-day carnival is the best portrayal.
HOUSEBOAT
How about to spend a night in the middle of waters? Yes, even that is possible in Goa and for that, you can go for a Houseboat tour. The houseboat is spacious and gives you the comfort that you desire. This comes with an interior amusement to keep you engaged in the ambiance. It is so great to be spending the time with a glass of wine in hand and the wonderful scenic beauty with the noisy chirpings of the birds. Isn't that amazing?
SPA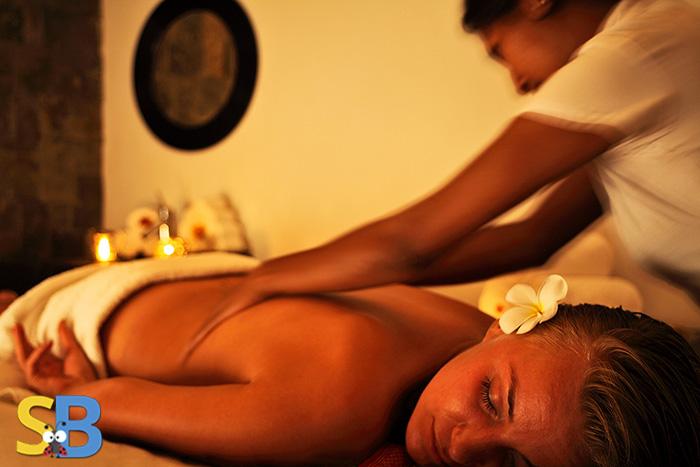 After you feel enervated from the trip, you need some relaxing time. So, Goa has the perfect remedy for that as well. The availability of spas and Ayurveda centers is a relief for the women who are exhausted from day-long shopping in Goan markets. Rejuvenate your body, mind, and soul by Balinese massage and Ayurveda tactics. These services would heal you from all the daily stress and re-energize you.
CHURCHES
Be stunned by the splendid beauty of the churches in Goa. Since Christianity is the majority religion in Goa, so tourists find many churches as the attraction centers here. St Michael's Church is one of the oldest churches in Goa. Whether it is the Basilica of Bom Jesus made of laterite, which is known for its unique architecture or it is the Panjim Church, the pious feel these Holy places give you is above all the fun that you get here.
WATERFALLS
To view the intoxicating waterfalls, Goa offers  Dudhsagar Waterfalls and Tambdi Surla Waterfall which come with trekking and hiking camp activities; these places would definitely calm you to the depth of your heart. Tambdi Surla Waterfall is located beside a temple, so you can also visit the religious place and welcome all the goodness in yourself.
KAYAKING
The Sal Backwaters and Nerul River are not only an ideal place for sports activities but also scenery of endemic species of flora and fauna. While kayaking in the backwaters, you can spot some migratory birds here as well.
CABO DE RAMA
If you wish to check out the historical aspect of Goa, then go for Cabo De Rama, which is the oldest fort of Goa. It has a rich history of being conquered by the great Mughals, and then the Portuguese rulers, the barracks, and chapels, here, were also built by the latter. This is a different side of Goa that is often left untouched by the tourists.
CRUISE
Cruise trend is authentic to Goa. You get cruises for a luxurious stay, you get to have Cruise parties, and you get dinner dates on cruises. This cruise fashion of Goa is the first attraction point for all the tourists. The cruise begins from Fort Aguada, Sinquerim or Panaji Jetty.
BUTTERFLIES
Goa has stock of 133 species of butterflies and the Butterfly Conservatory in Ponda gives a closer look at the beauty of these tiny creations of nature. Be ready to see the most colorful butterflies. This is one memory that will never vanish from your mind.
CUISINE
Once you get tired of day-long visits, then fill up your stomach with some delicious cuisines. There are famous restaurants like Thalassa (a Greek restaurant) and La Plage (a French restaurant) which serve the best of the dishes that you may not have tasted ever in your life. These delicacies would definitely satisfy your taste buds. In fact, where else do you get a Chocolate Thali? Nowhere! But you get here, only in Goa.
Crazy Travel Guide – This is 10 Honeymoon destinations in India are crazy -Check them out!
CRAB CATCHING
This might be awkward, but this is actually an art in Goa called "Kobblem". So, if you are an animal lover and like to involve in experimental activities, then go for it. It requires special skills, though. The best time to carry out this activity is when the tides are in high flow because when there are low tides, then the crab catchers have to go deep down to search for the crabs.
YOGA
In this hectic and happening life of Goa, if you wish to take a sip of quietness then visit Oceanic Yoga School in Anjuna, which is registered with Yoga Alliance International. It organizes programs for people that would help them deduct their stress levels and live a content and happy life.
SPORTS
Other than the water sports, people can also indulge in activities like parasailing, canyoning, hiking, trekking, etc. If you have the heart of a brave man and love adventure, then these activities are the last resort for your survival in Goa.
BE A MARINE MAN
Goa is ambushed with marine life where people get the opportunity to play with dolphins and get a bath with elephants. People have a lot of options to play with the dynamic tides like water surfing, scuba diving, water scooter, skiing and much more. Get boggled by the inside marine life by opting for snorkeling on the Bogmalo Beach. Water sport is like synonymous to Goa culture.
PARTY LIKE AN ANIMAL
Beach parties with loud music, wines, and champagnes just provide the tourists the fun for which they come to Goa. Goa is famous for its silent parties where the people wear headsets and then listen to the loud music in their ears that does not even cause noise pollution. Go wild and release all the tension from your mind by rocking the stage. Dance like no one is watching you!
ROMANTIC SITES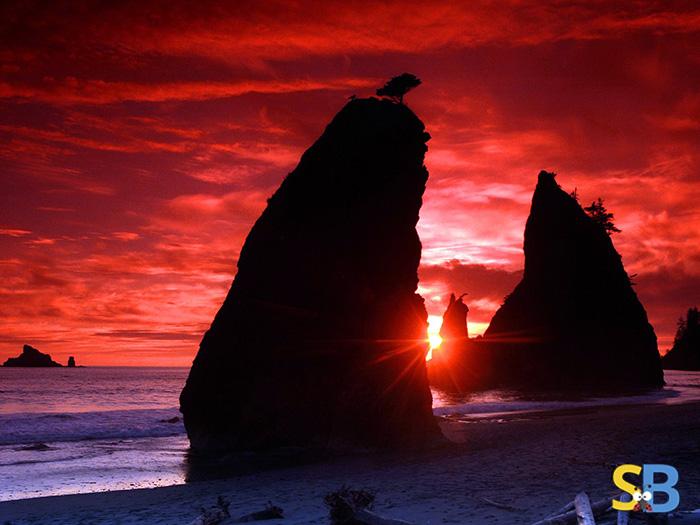 Goa has a flourishing business of destination weddings. So, there are many options for you to turn on your romantic mood and enjoy the outing with your loved one.  Goa Tourism Development Corporation (GTDC) offers a Romantic Mandovi River Sunset Cruise where you can witness the beautiful sunset with your partner, or you can also go on a candlelight dinner date in Mayfair hotel which gives the best hospitality services. Let the mystical weather of Goa make you cozier with your beloved.
ENJOY THE BEAUTY OF VEGETATION AND WILDLIFE
The Konkani people are really showered with magnificent 722 flowering plants and 128 endemic plants. The spice plantations in Goa called "Savoi" give you the exhilarating experience of watching the plantations of Coconut, betel nuts, pineapples and other fruits. Other plantations are also there namely Pascoal Spice Village, and Parvati Mandav Park Plantation. Moreover, you can also visit Netravali wildlife sanctuary for an insight into the forest life, Salim Bird Sanctuary for watching the migratory birds of the tropical evergreen forest and Bhagwan Mahavir Wildlife Sanctuary to spot some wild carnivorous animals like wild dogs and panthers.
EXPERIENCE THE LOCAL LIFE
St Michael's Church is surrounded by a seashore market called Anjuna flea market. If you are looking for some affordable items, then this is just the market for you. Here, there is a fair that is held every Wednesday that stages a wide range of products from jewelry, camera, and electronic appliances to second-hand bikes; you get everything at a low price. Other flea markets that find the attention of the tourists are Mackies Saturday Night Bazaar and the Saturday Night Bazaar of Ingo.
CASINO
Goa is one of the few places where gambling is legal. Casino Royale on the river Mandovi offers you numerous games like Roulette, Baccarat, and Black Jack. There is a Casino Carnival conducted inside Goa Marriott and on the Mandovi river where casino lovers get massive entertainment.
Tighten Your Belts and Get Ready to Fly to GOA
So, are you already desperate to go to Goa? Just wait, the article is not over. Calm down for a second and close your eyes and reminisce all the memories that you made in your mind while reading. Aren't the visuals spectacular? If the visuals of your mind are so fantastic, then guess how the real experience would be like? There is nothing that you cannot do in Goa. Goa offers a variety of activities ranging from Casino for adults to water sports for children and youngsters. This would not be an inexpensive journey, but in order to get such precious souvenirs, you need to loosen your pockets a little. So, are you ready to travel to Goa now? Plan for a long trip with friends and family to Goa because the more the people, the better would be the fun.