10 REASONS WHY VEGETARIANS LIVE LONGER
A study conducted on the life expectancy of vegetarians and non-vegetarians has some quite surprising disclosures. On an average, vegetarians have 12 percent lesser chance yielding ailment than non-vegetarians. While there is nothing wrong in eating meat, studies have shown that vegetarian diet is better for a healthier life. And eating healthy is not just about losing weight; it has more to do with improving the quality of life. Now you know vegetarians live longer than meat eaters, but do you know why?
You might already know about the health benefits that veggies carry. Vegetables and fruits are enriched with all sort of protein, minerals, and fibers that are vital for a healthy lifestyle. Now, it is proven that vegetarian diet not only helps you in staying fit but also increase your life.
Let us find more about it. Below are the 10 reasons why vegetarians live longer.
1. THEY HAVE LOWER BLOOD PRESSURE
On average, vegetarians have shown lower blood pressure when compared to non-vegetarians. Studies revealed that switching to a vegetarian lifestyle can help you fight against hypertension and reduce the risk of high blood pressure.
2. LOWER CANCER RISK
A study conducted on the impact of vegetarian diet on cancer showed that vegetarian diet could prevent various cancer risks. While more research is needed on this subject, the vegetarian diet does have its merits. Vegetarian people have more cancer combating power and can even stop the recurrence of this disease.
3. VEGETARIANS HAVE BETTER BODY SHAPE
It is proven that vegetarian people are less likely to face obesity. They are leaner in general and have lower Body Mass Index (BMI) and cholesterol level. Switching to a vegetarian lifestyle can help you drop the extra pounds and maintain a leaner figure for an extended period.
4. LOWER RISK OF HEART DISEASE
A study carried out in 2013 showed that vegetarians have a lower risk of cardiovascular health ailments, like stroke or cardiac arrests.
5. LOWER RISK OF SUCCUMBING AILMENTS
Vegetarian people have lesser cholesterol and saturated fat stored in their bodies as compared to non-vegetarians. This means that vegetarians have the lower risk of succumbing life-threatening ailments.
6. LESS LIKELY TO FACE DEPRESSION OR MOOD SWINGS
A study conducted on the effect of food on mood showed that vegetarians are lesser risk of facing depression or mood swings. Swapping your non-vegetarian lifestyle to vegetarian can help you fight against mood swings and depression. Your mood level has a great effect on your longevity.
7. BETTER IMMUNE SYSTEM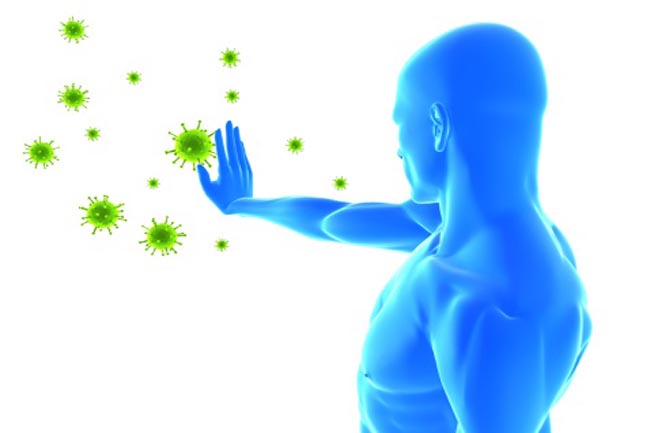 We all love ourselves when we are packed with energy, don't we?  Now, studies have revealed a serious relationship between your food and energy level. According to the researcher, meat can hinder your energy level and lower your immunity level. Whereas vegetarian diet provides more energy, and it is also better for an immune system.
8. LOWER STRESS LEVEL
A vegetarian diet is proven to help you keep stress away and alleviate your happiness quotient. Diet that includes meat pumps the body with arachidonic acid. Arachidonic acid alters the brain functioning and increases the level of stress. And stress can cause many health issues which could hinder your longevity.
9. LESSER CHANCE TO GET DIABETES
Studies have shown that people who follow a vegetarian diet are less likely to face diabetes. Having said that switching your diet to vegetarian is not going to cure diabetes. It is surely helpful in lowering the high sugar level and prevents further damages.
10. BETTER OUTLOOK TOWARDS LIFE
There is a strong relationship between your food habits and attitude towards life. It is proven that vegetarian people have more positive outlook towards their life. A positive attitude can increase your life by an average of 7.5 years.
A vegetarian diet is filled with all sort of health benefits that will keep you healthy and increase your life.