Top 10 Honeymoon Destinations in India
Darjeeling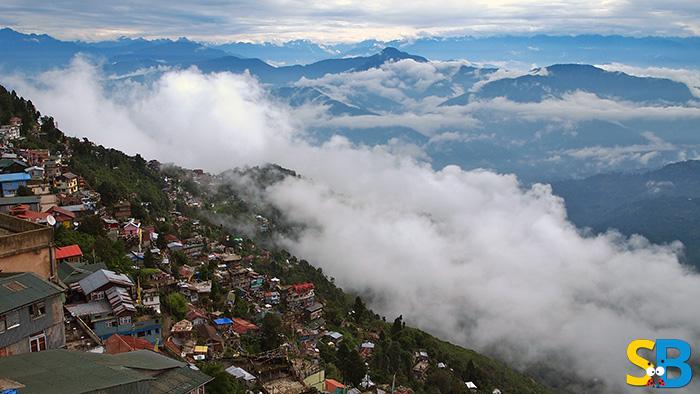 The chilly weather and smell of the tea plantations would hypnotize you and call you to this land. The places of attraction here are Peace Pagoda, Rock Garden, and Singamari Ropeway, etc. The couples get an adventurous honeymoon with the activities like parasailing and rock-climbing. You can't resist the beauty of Kanchenga as it lies in the lower sections of Himalayas. Give yourself a treat of Darjeeling tea that will make you relieve all the stress from your life.
Nainital (Uttarakhand)
Embraced by the green mountains, evergreen forests, and farms, Nainital is the place to visit with your beloved. The pleasant weather of this place is enough to entice the couples. The couples can enjoy the alone time in the Mukteshwar gateway that offers plums, pears, plums, and apricots. To make the honeymoon even sweeter, the couples must taste the chocolates of the mountain trails. There is Jim Corbett Park that also attracts the tourists here. Get cozy with your partner in this wonderful weather and enjoy boat rides, skiing, and snow-covered peaks.
Coorg, Karnataka
Also known as the Scotland of India, the place is surrounded by nature's wonders. You get to see the Abbi Falls, the water streams flowing from the Western Ghats to form this magnificent scenery. The couples can be intrigued by the aesthetic beauty of the Cauvery Nisargadham, an island formed by river Cauvery and the plantation of coffee. You get to do trekking with your partner on the three undulating mountains of Coorg, namely Brahmagiri, Pushpagiri and Tadiyendamol. Rejuvenate your soul with the traditional spa services of this place.
Ooty (Tamil Nadu)
If you want a different honeymoon, and you are adventurous, then Ooty gives you the chance to visit the Anaimalai Tiger Reserve and other wildlife sanctuaries. Ooty is situated in the Nilgiri hills and is rich in vegetation. So, the couples get a closer look at the nature with Rose Garden, Botanical Garden, and Ooty lakes. Enjoy the water sports with your partner and don't miss a chance to hugthe natural blessings of the place.
Agra
The place which is famous for the symbol of love – Taj Mahal – offers the perfect destination to let your new love breathe beyond limitations. Immortalize your love by staying in the most lavish hotels of Agra like Radisson Blu Agra Taj East Gate, Wyndham Grand, etc. The suites are adorned with romantic embellishments that will spread romance around the couple. Agra is known for spreading the message of eternal love, and that is what attracts newly-wed couples to this place.
Have an intimate Honeymoon!
These are the ten best locations that you can select for your honeymoon. These places can just create a romantic atmosphere, but only the real love between the couple can make it unforgettable. Give a chance to these places and browse through the pamphlets and brochures and get good honeymoon packages for yourself.